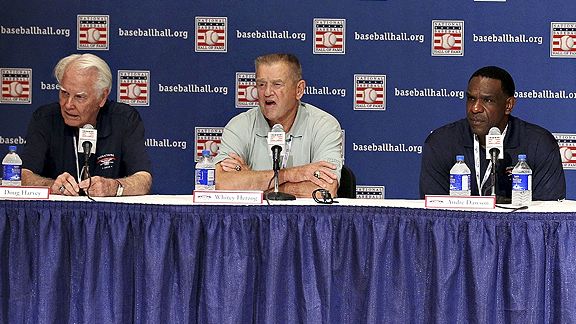 Jim McIsaac/Getty Images
2010 Baseball Hall of Fame Class
Of the five honorees enshrined into the Baseball Hall of Fame Sunday, each had a different occupation. Andre Dawson, the only player, was the 1987 NL MVP while playing for the Chicago Cubs. Whitey Herzog managed for 18 seasons and won the 1982 World Series with the St. Louis Cardinals. Doug Harvey worked five World Series as an umpire. ESPN broadcaster Jon Miller received the Ford C. Frick award, while writer Bill Madden, who has covered 35 World Series, received the J.G. Taylor Spink award.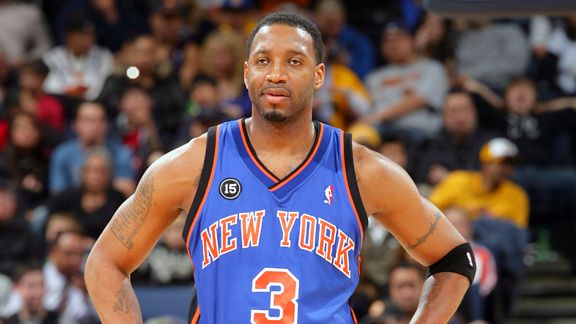 Rocky Widner/Getty Images
Source: Bulls Set Prerequisites to Sign McGrady
Tracy McGrady has a job interview with the Bulls Monday, in the form of a workout. If "T-Mac" convinces Chicago he is healthy, he'll likely be offered a roster spot, one source familiar with Chicago's thinking said Sunday. "Nothing is done until it's done, but I expect the Bulls to sign McGrady later this week," the source said. McGrady, 31, would be Chicago's sixth acquisition this offseason, joining Carlos Boozer, Kyle Korver, Ronnie Brewer, C.J. Watson and Kurt Thomas.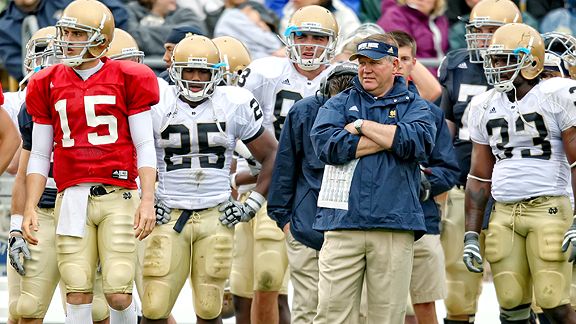 Robin Alam/Icon SMI
Kelly: Arrested Players on Short Leash
Notre Dame head coach Brian Kelly isn't afraid to speak his mind. He made it clear Saturday he was not happy with eight of his players who were arrested last weekend for underage drinking at a party in South Bend, Ind. "We're certainly disappointed that some of our players didn't make good decisions," Kelly said. "We hold them accountable for their actions on a day-to-day basis, just like any parent would for a 17- to 21-year-old." Notre Dame begins preseason practice in two weeks before opening the season at home against Purdue on September 4.
The Associated Press contributed to this report.