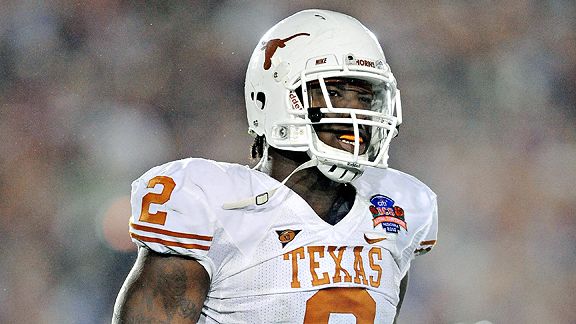 Mark J. Rebilas/US Presswire
Kindle To Miss Ravens Camp With Fractured Skull
An off-the-field stumble will cost Ravens rookie linebacker Sergio Kindle at least three weeks on the field and likely much more than that. Ravens coach John Harbaugh says Kindle suffered a fractured skull when he reportedly fell down two flights of stairs at a house in Austin, Texas on Thursday. Doctors aren't going to allow Kindle to travel for three weeks so he will miss at least that period of time, but there is a chance it could be longer. Kindle was a second rounder, the team's first pick in this past draft, and now he'll likely miss all of training camp.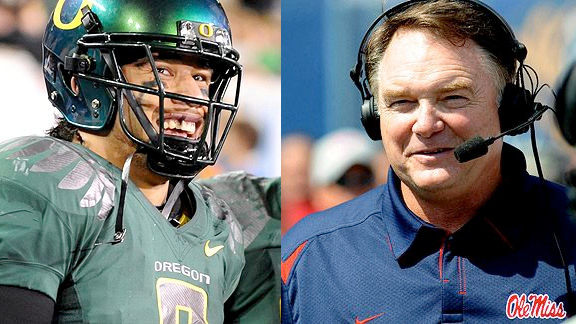 Jim Brown/US Presswire
Jeremiah Masoli Sends Release Papers To Ole Miss
Ole Miss football coach Houston Nutt confirmed today that former University of Oregon starting quarterback Jeremiah Masoli, who was kicked off the Ducks team after his second arrest in six months, has sent Ole Miss his scholarship release papers from Oregon. Head coach Houston Nutt confirmed via text message to The Commercial Appeal that Masoli "e-mailed us his release as I'm sure he did to several schools." This comes right after freshman quarterback Raymond Cotton told Ole Miss he is leaving the university.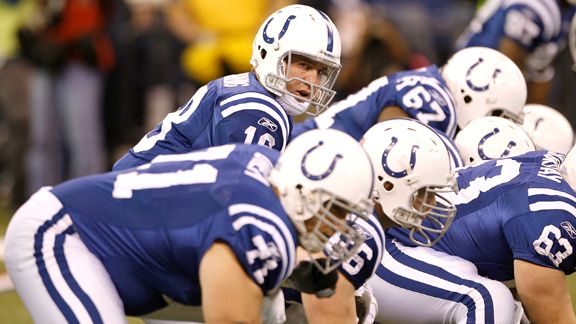 Brian Spurlock/US Presswire
2010 NFL Power Rankings: Training Camp Edition
Last we checked, the New Orleans Saints were the defending champions, but as we unveil the 2010 training camp edition of ESPN.com's NFL Power Rankings, the Colts are No. 1 and the Saints No. 2. A preseason Power Rankings title is no replacement for the Lombardi Trophy, but the Colts can take some solace in the distinction.
The list was determined by polling ESPN.com NFL national writer John Clayton (AFC East, NFC East) and James Walker (AFC North, NFC North), Paul Kuharsky (AFC South, AFC West) and Mike Sando (NFC South, NFC West) of our NFL Blog Network. Here's what the rankings look like:
1 Indianapolis Colts
2 New Orleans Saints
3 Minnesota Vikings
4 Dallas Cowboys
5 Baltimore Ravens
6 Green Bay Packers
7 New York Jets
8 Atlanta Falcons
9 New England Patriots
10 San Diego Chargers
11 Cincinnati Bengals
12 San Francisco 49ers
13 Miami Dolphins
14 Houston Texans
15 Arizona Cardinals
16 New York Giants
17 Philadelphia Eagles
18 Tennessee Titans
19 Pittsburgh Steelers
20 Washington Redskins
21 Chicago Bears
22 Carolina Panthers
23 Denver Broncos
24 Oakland Raiders
25 Seattle Seahawks
26 Jacksonville Jaguars
27 Kansas City Chiefs
28 Cleveland Browns
29 Detroit Lions
30 Tampa Bay Bucs
31 Buffalo Bills
32 St. Louis Rams
Look for the next edition of our Power Rankings on Sept. 7, two days before the Vikings visit the Saints to kick off the regular season.