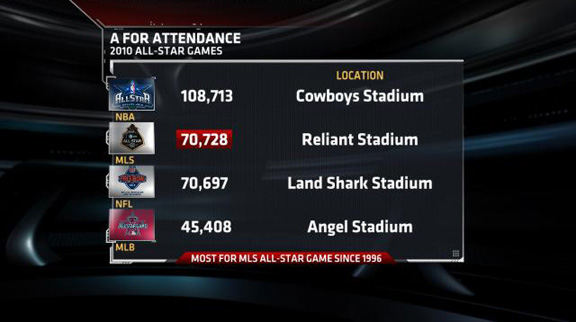 ALL-STAR NUMBERS: In a comparison of all-star game attendance marks, the NBA lead the charge with over 100,000 at Cowboys Stadium in Dallas. The MLS was on par with the NFL as they fit 70,000 plus into Reliant Stadium. But, Manchester United's Macheda and Chicharito deliver as ManU mauls the MLS All-Stars 5-2.
Match Recap | Match Score | Gamecast
After the jump, we take you inside A-Rod's numbers since he hit #599, why the Fightin' Phils love the city of brotherly love so much and find out which QB threw for more yards than Peyton Manning last season.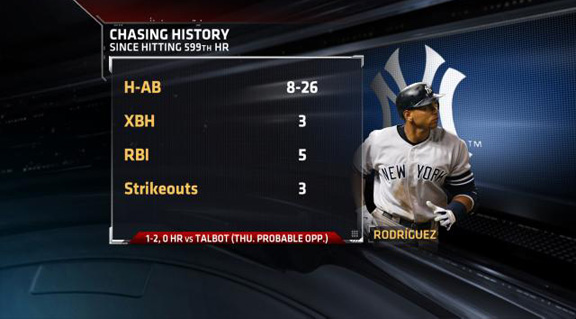 CHASING 600: A-Rod has now gone 25 at-bats without hitting a homer. He's been productive though. 7 for 25 with 3 extra base hits and 4 RBIs. Thursday he'll face Cleveland's Mitch Talbot. He's 1 for 2 career against Talbot with no home runs.
Game Recap | Box Score | Highlight | Thursday Game Preview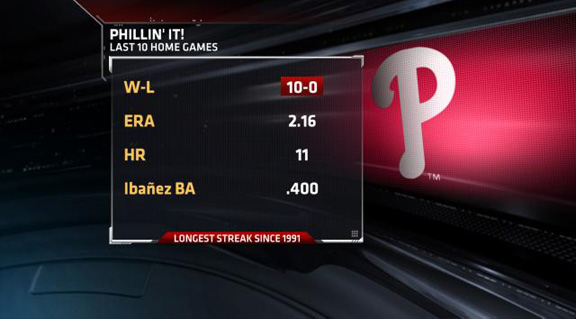 FIGHTIN' PHILLS: The Phillies have been on fire at home. They're 10-game home win streak is the longest since 1991 when they won 16 straight. Helping the cause is outstanding pitching and a lot of home runs. And to top it off, Raul Ibanez who is hitting .400 during the streak.
Game Recap | Box Score | Highlight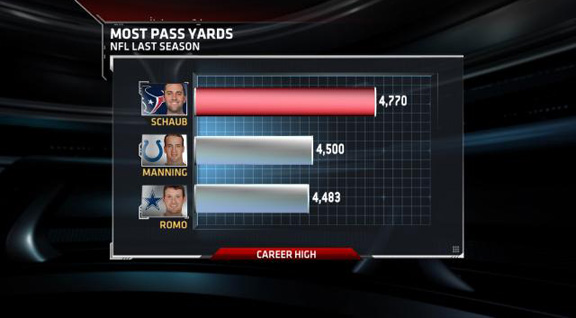 TOP FLIGHT QB'S: Matt Schaub had a career year last season. In fact he led the entire NFL in passing yards with just over 4,700. He threw over 250 more yards than Peyton Manning and Tony Romo.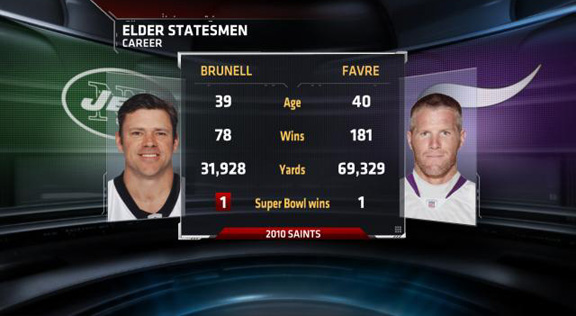 VINTAGE SIGNAL CALLERS: Mark Brunell has signed on for his 16th NFL season. He and Brett Favre are the 2 oldest quarterbacks in the league. While Favre has the edge on Brunell in age, wins and yards, both Brunell and Favre are tied at 1 Super Bowl ring apiece.