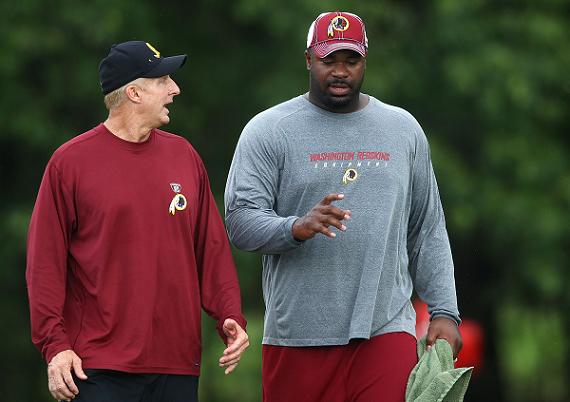 Win McNamee/Getty Images Sport
Albert Haynesworth has failed his conditioning test for a second consecutive day and is being forced to sit out practice again at Washington Redskins training camp. Haynesworth did not pass the test Friday morning, in a repeat of Thursday's result on Day 1 of camp.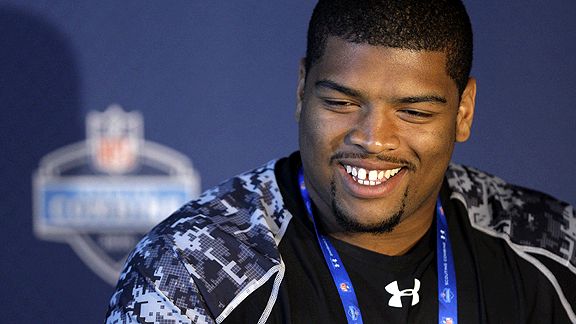 AP Photo/Michael Conroy
Williams Guaranteed $36.75M In Deal
The Washington Redskins have signed No. 4 overall pick Trent Williams to a six-year, $60 million contract that includes $36.75 million in guaranteed money. Williams is taking part in Friday's morning practice at training camp. The signing ends a one-day holdout after Williams missed the first day of camp Thursday.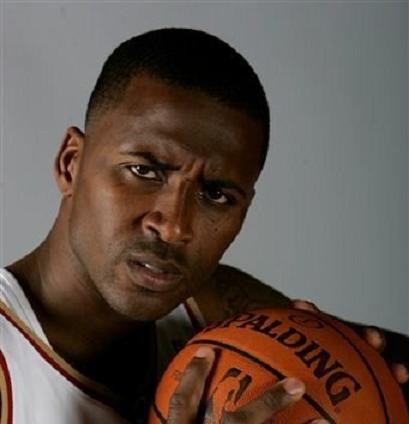 Memphis Cops Probing Wright Death As Homicide
More on the death of former NBA big man Lorenzen Wright who's body was found earlier in the week in the woods outside his hometown of Memphis, Tennessee. The Memphis Commercial Appeal is reporting this morning that police are investigating the case as a homicide. The paper reports that as many as a dozen gunshots can be heard on Wright's cellphone in a call placed in the early morning hours of July 19 -- A call that went unreported for over a week. Police records indicate that Wright was probably carrying a large amount of cash when he disappeared July 18. A court affidavit also shows that he had recently sold two vehicles to a man affiliated with a local drug ring that is suspected in six deaths.
The Associated Press contributed to this report.