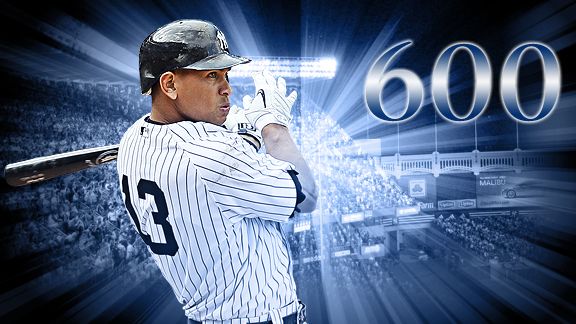 ESPN.com Illustration
New York Yankees (65-36) at Tampa Bay Rays (63-38)
7:10 PM ET -- Tropicana Field, St. Petersburg, Florida
Starting Pitchers
New York: Phil Hughes (12-3, 4.04 ERA)
Tampa Bay: Wade Davis (8-9, 4.32 ERA)
Tropicana Field is sold out for tonight's matchup between the Yankees and Rays, the two teams with the best records in the major leagues. The teams will honor the late George Steinbrenner with a moment of silence before the game. Yankees slugger Alex Rodriguez looks to avoid an eighth consecutive game without hitting home run #600. Despite going homerless since #599 on July 22, Alex Rodriguez is 9-30 with 8 RBIs. He'll face Tampa Bay's Wade Davis tonight. A-Rod is 4-8 with 2 HRs in his career against Wade Davis. The Yankees will counter with Phil Hughes. The Rays, who trail the first-place Yankees by two games, have won six straight and ten of their last 11 games at home.
Game Preview: NYY vs TAM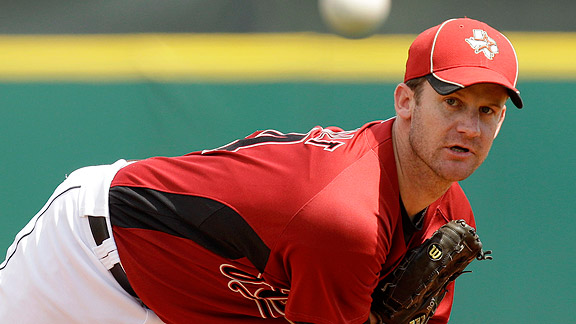 AP Photo/Charlie Riedel
Philadelphia Phillies (56-46) at Washington Nationals (44-58)
7:05 PM ET -- Nationals Park, Washington, D.C.
Starting Pitchers
Philadelphia: Roy Oswalt (6-12, 3.42 ERA)
Washington: Craig Stammen (2-4, 5.50 ERA)
Roy Oswalt makes his Phillies debut tonight against the Nationals. The three-time All-Star will look to extend his new team's winning streak to nine tonight in the opener of a three-game set. Oswalt is 1-0 with a 2.14 ERA in four starts in the nation's capital, but struggled against the Nationals on May 31 in Houston. He gave up four runs over 2 1/3 innings before being ejected for arguing with an umpire in a 14-4 loss. Craig Stammen will oppose Oswalt tonight and will try to fare better than he did in his first two starts against the Phillies. Stammen didn't receive a decision in either outing, allowing 11 runs while lasting 6 1/3 total innings.
Game Preview: PHI vs WAS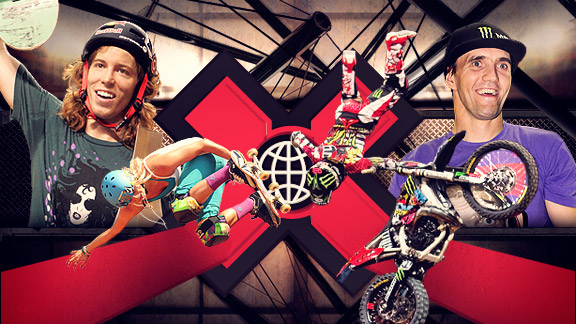 ESPN.com Illustration
X Games 16
Los Angeles, California -- July 29-August 1, 2010
Travis Pastrana kicked off Day 1 of X Games 16 with a double backflip in Moto X that you have to see. Day 2 includes the return of crowd-favorite Shaun White during the Skateboard Vert Final. White, the 2007 X Games Vert gold medalist who hasn't competed in a vert contest at any venue in nearly two years, is back to skateboarding after earning his second Winter Olympic halfpipe gold at Vancouver 2010. White will also compete in the Skateboard Vert Best Trick. Record heights could be reached in the Moto X Step Up Final event. The record at X Games is 35 feet, accomplished by four-time gold medalist Tommy Clowers at the first XG to include Step Up in 2000.
| Schedule| ESPN3.com | X Games 16 | Athletes
Note: The Elias Sports Bureau and ESPN Stats and Information group contributed to this report.