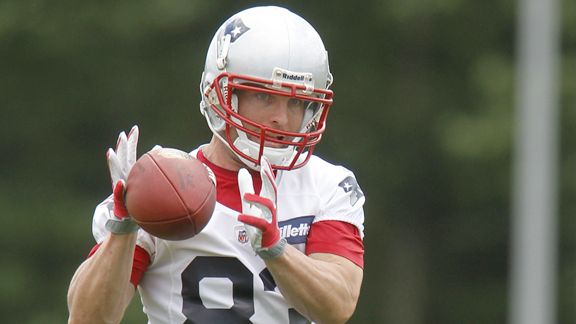 AP Photo/Steven Senne
Welker Off PUP List, Practicing Sunday
It's becoming more and more likely that Patriots receiver Wes Welker will be on the field opening day. Welker was removed from the Physically Unable to Perform list and is expected to practice fully Sunday. The 2-time Pro Bowler is recovering from a torn ACL which was surgically repaired on February 2nd. He has finished 1st or 2nd in the NFL in receptions in each of the past three seasons.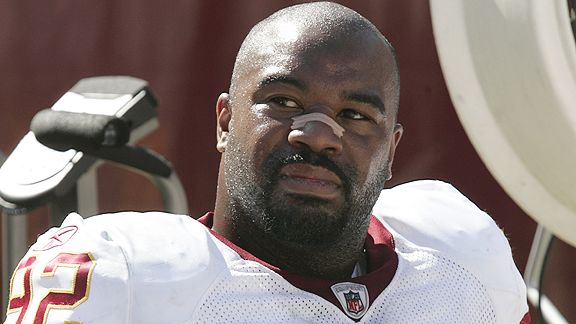 Jeff Fishbein/Icon SMI
Haynesworth Knee Still Hurting
Redskins DT Albert Haynesworth's knee isn't ready to run. The swollen left knee that prevented Haynesworth from making his 3rd attempt at head coach Mike Shanahan's conditioning test on Saturday, will prevent him from making the attempt Sunday as well. The 2-time All-Pro will not be allowed to practice with the team until he passes the test, after skipping all of the team's offseason workouts and demanding a trade. He is expected to try again on Monday, if the knee cooperates.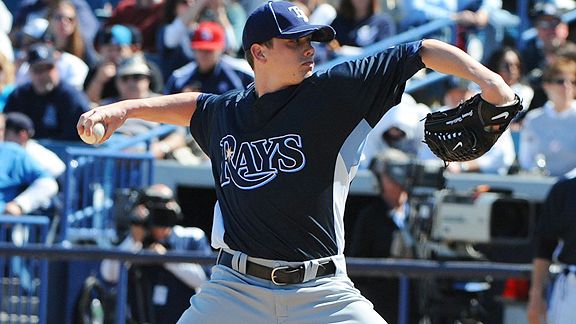 Al Messerschmidt/Getty Images
Star Prospect Hellickson To Start Monday
The only team in MLB to have used just five starting pitchers all season will be adding a 6th on Monday, and he's a good one. Jeremy Hellickson, the top pitching prospect in the Tampa organization, is being called up to the big leagues to start Monday's game against the Twins. The rookie's stay with the Rays could be short though. Manager Joe Maddon said Hellickson is not going to replace any of his five starters and they aren't switching to a six-man rotation. He is 12-3 with a 2.45 ERA for Triple-A Durham this season.