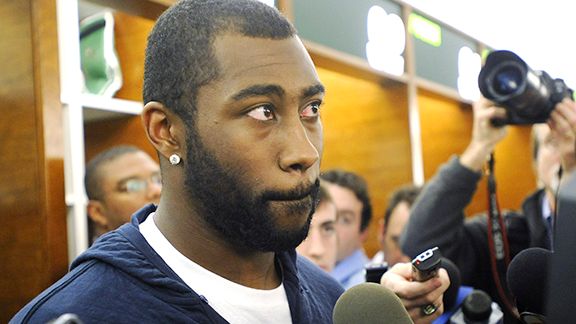 AP Photo/Bill Kostroun
Jets Practice Minus Darrelle Revis
The New York Jets have completed their first training camp practice without star cornerback Darrelle Revis. Revis is holding out in a contract dispute. He is scheduled to make $1 million in the fourth year of his six-year rookie deal. Team owner Woody Johnson told our Sal Paolantonio the Jets plan to reach out to the Revis camp sometime within the next day, hoping to start bridging the gap. But he acknowledged that it will be very difficult to structure a deal that would give Revis what he wants -- to be the highest paid cornerback in the league.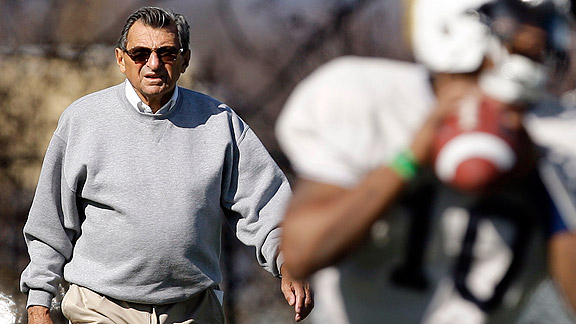 AP Photo/Carolyn Kaster
Giving his first news conference since April, Penn State's Joe Paterno said today that he feels "really good" after battling illness during the offseason and plans to be in his normal routine for the 2010 season. The 83-year-old Hall of Famer had vision surgery earlier this year. Paterno canceled the three stops on his post-spring booster club tour as he dealt first with intestinal flu and later with an adverse reaction to an antibiotic. A reporter suggested to Paterno that he'll coach until the day he dies, which drew a smile from the octogenarian, who is entering his 45th season as head coach in Happy Valley and 61st overall on the staff. Paterno said, "Right now, I have no plans whatsoever, whether I'll go another year, two years, five years, whatever."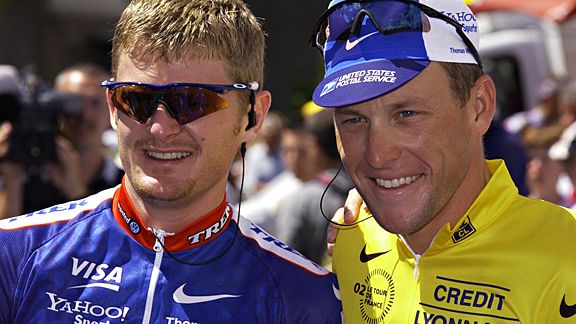 Icon SMI
Lance's Attorney: USADA Offering Riders Deals
Lance Armstrong's attorneys say the U.S. Anti-Doping Agency is offering cyclists a "sweetheart deal" if they testify or provide evidence that the seven-time Tour de France winner cheated by doping. Attorney Tim Herman told The Associated Press today that if riders have been caught doping themselves, the deal from USADA could result in a reduced ban from competition and other incentives. Federal investigators in Los Angeles are looking at cheating in professional cycling. They have shown interest in Armstrong since former teammate and 2006 Tour de France winner Floyd Landis alleged this spring that Armstrong and others took performance enhancing drugs, which Armstrong strongly denies.