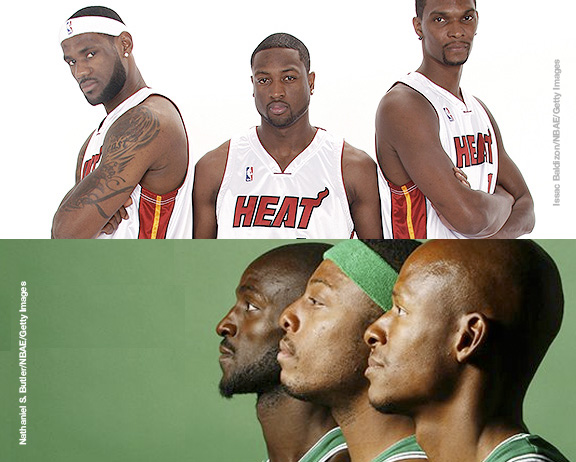 HEAT TO OPEN VS CELTICS ON TNT:
As reported by the Boston Globe, Miami's new Big 3 will be making their regular-season debut against the Celtics' Big 3 at TD Garden. According to league sources, the revamped Heat, featuring the trio of LeBron James, Dwyane Wade, and Chris Bosh, will open the NBA season against the Celtics Oct. 26, a clash that will be nationally televised by TNT. The league will release its opening week and Christmas Day schedules Tuesday on NBA TV at 7P ET, and it's expected that the Heat and Celtics will be prevalent in those games as well.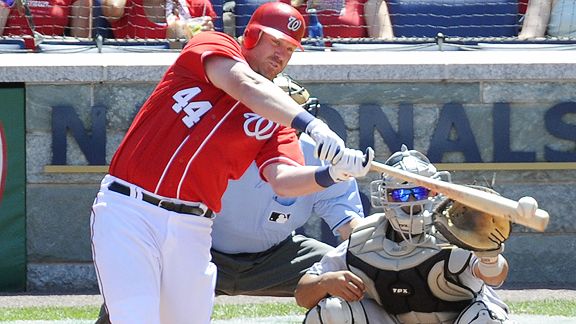 Mark Goldman/Icon SMI
NATIONALS PLACE ADAM DUNN ON WAIVERS:
According to ESPN The Magazine's Buster Olney, the Nationals have placed first baseman Adam Dunn on the waiver wire. Teams have 48-hours to put a claim on Dunn. If a team does claim Dunn the Nationals can pull his name back off waivers, let him go or work out a trade with the claiming team. Olney reports that if a team claims Dunn it will most likely be the Rockies or Giants preventing him from going to an American League contender.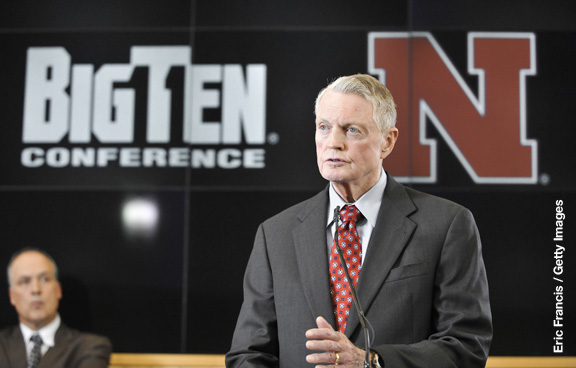 TOM OSBORNE: NEBRASKA DIDN'T MOVE TO BIG 10 FOR MONEY:
Nebraska athletic director Tom Osborne defended the Cornhuskers move to the new league. "Sometimes I've seen that we made this move for the money," Osborne said. "That's not the case. We won't see tremendous financial reward for some time. That wasn't why we did this. It certainly wasn't that we were mad at anybody or didn't want to see competition. We think we're going to see very good competition in the Big Ten. It was simply more a matter of feeling comfortable with what we knew of Big Ten culture. It seems like our goals, ideals, aspirations matched up pretty well and there were certainly some issues academically that we thought were important. So we looked at that hard."