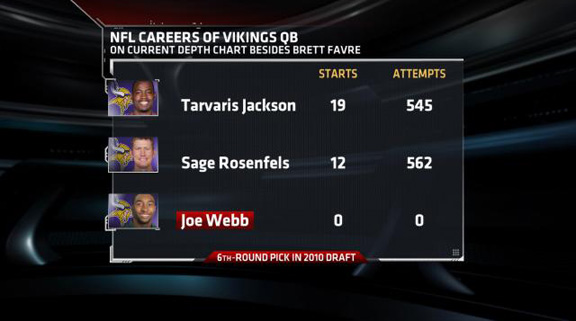 CALLING ALL BACKUPS: The Vikings depth chart besides Brett Favre has Tarvaris Jackson and Sage Rosenfels, who both have not started NFL games since 2008, as well as rookie Joe Webb, who was a 6th round pick in the last draft.
After the jump, Matt Leinart has big shoes to fill in Arizona, A-Rod's chase for 600 and the "fire sale" in Chicago continues with the Blackhawks roster.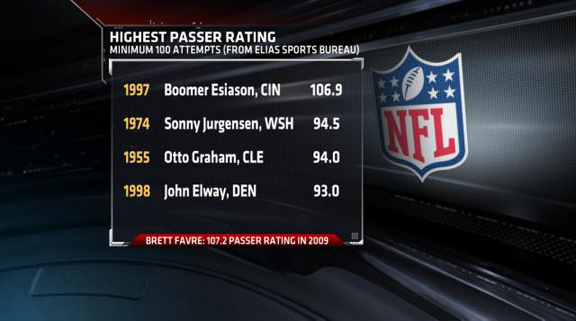 ONE MORE RECORD FOR THE BOOKS: Favre recorded one of his best statistical seasons in 2009 at the age of 40. He finished the year with a career-high passer rating of 107.2 If Favre does not return to the field this fall, that rating will break Boomer Esiason's record for the highest passer rating in a quarterback's final NFL season.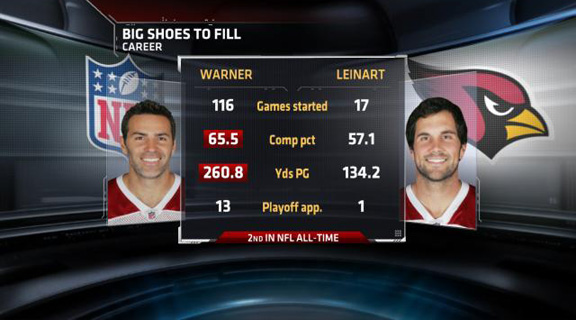 REPLACING A LEGEND: Talk about replacing a future Hall of Famer, Matt Leinart obviously has some big shoes to fill with the retirement of Kurt Warner. Although this is Leinart's 5th NFL season, he's only started 17 games. Leinart will also be trying to replace the guy who ranks 2nd all-time in completion percentage and yards per game. Plus, if the Cardinals do make the playoffs Leinart has only appeared in 1 playoff game. That was briefly in last season's Divisional Playoff game vs the Saints.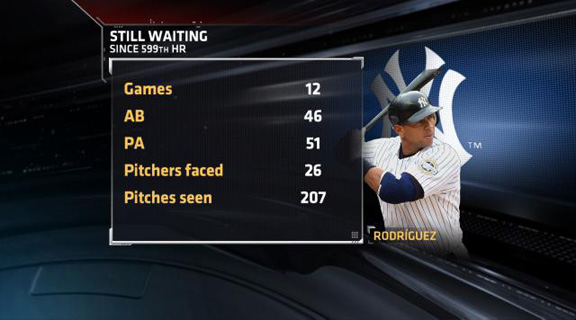 CHASING 600: So it has been a dozen days since A-Rod hit number 599, and we're still waiting for 600. He's been to the plate 51 times and has batted against 26 different pitchers. Those pitchers have thrown a total of 207 pitches, but none of them have left the yard.
Blue Jays 8, Yankees 2 Recap | Box Score | Highlight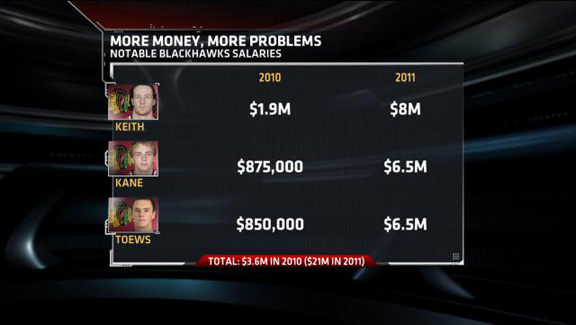 FIRE SALE YARD SALE: The Blackhawks have made a lot of moves since winning the Cup, but they're not quite having a fire sale (just yet). They're having to deal with new extensions that kicked in for key players Duncan Keith, Patrick Kane and Jonathan Toews next season. The trio made over $3.6 million in 2010. In 2011, they're on the books for $21 million. Ouch.