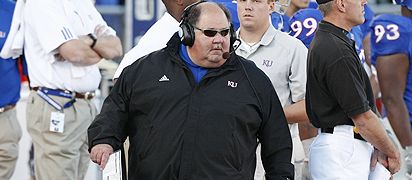 WD/Icon SMI
Kansas football coach Mark Mangino resigned Thursday night after he and the school reached a financial agreement on his departure, according to ESPN's Joe Schad. It is not known what the terms of the agreement are, but if Mangino had strictly been fired for performance reasons he would have collected $6.6 million remaining on his contract; if he had been fired for cause, as the school had reportedly threatened to do, he would have collected nothing. Mangino had reportedly been under investigation for his treatment of players.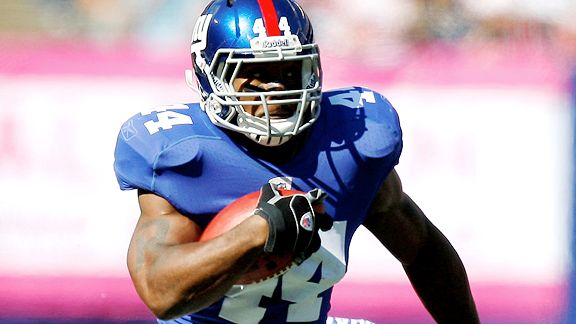 Jim O'Connor/US Presswire
New York Giants running back Ahmad Bradshaw and safety Michael Johnson didn't practice because of injuries, leaving their availability for the team's game against Dallas uncertain. Coach Tom Coughlin said it was "encouraging" that Bradshaw sprinted a bit during practice Thursday.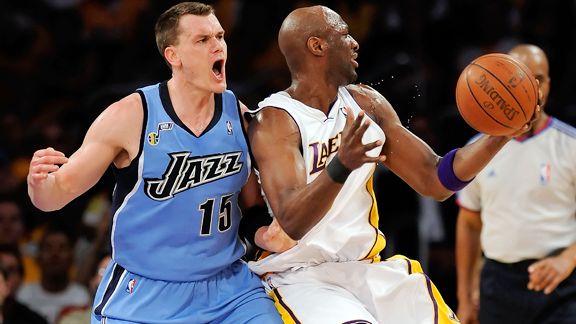 Kevork Djansezian/Getty Images
The Utah Jazz announced today that veteran forward Matt Harpring will miss the remainder of the season. Harpring has had numerous surgeries which has caused further medical issues and doctors have determined that the 11-year NBA veteran is no longer physically able to perform at an NBA level. Harpring took his health a bit further saying, "After consultations with the doctors and based on their recommendations, I have reluctantly come to the realization that my body can simply no longer withstand the rigors of NBA games and practices."
The Associated Press contributed to this report