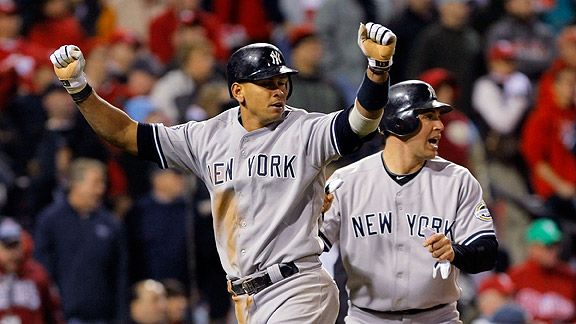 AP Photo/Getty Images /Jared Wickerham/Getty Images
Boston Red Sox (63-48) at New York Yankees (68-41)
8:00 PM ET -- Yankee Stadium, New York, NY -- ESPN, ESPN3.com
Starting Pitchers
Boston: Josh Beckett (3-1, 5.70 ERA)
New York: Dustin Moseley (1-1, 4.13 ERA)
The New York Yankees face the Red Sox tonight and Alex Rodriguez will be back in the lineup for the Yankees. A-Rod missed Saturday's game after being struck by a ball hit by Lance Berkman during BP. New York has won 15 of the last 20 meetings against Boston, going 9-2 at home. A.J. Burnett was scheduled to start for New York, but was scratched a few hours prior to game time. Dustin Moseley will start in his place. Boston counters with Josh Beckett who is 3-0 in his last 5 starts in New York dating back to 2008. New York leads the East by 2 games over Tampa Bay, while Boston sits six back.
Game Preview: BOS vs NYY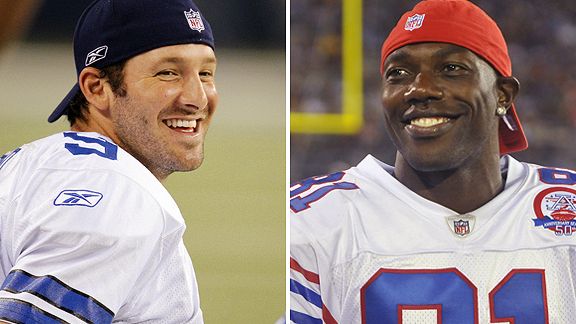 AP Photo
Dallas Cowboys at Cincinnati Bengals
8:00 PM ET -- Fawcett Field, Canton, OH -- NBC
NFL football is back. Sure it's preseason but, come on, it's football. Tonight's Hall of Fame game between the Cowboys and Bengals is a reunion of sorts. Terrell Owens, Pacman Jones and Tank Johnson are among the former Dallas Cowboys who now reside in Cincinnati. The teams have met twice since 2001, each team winning once. Their last game was October 5, 2008 when Dallas defeated the Bengals in Cincinnati 31-22.
Game Preview: CIN vs DAL
Note: The Elias Sports Bureau and ESPN Stats and Information group contributed to this report.