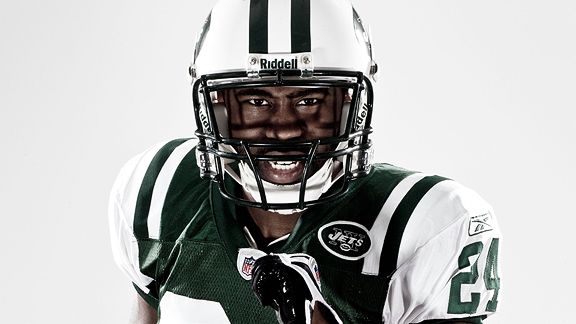 Chris McGrath/Getty Images
JETS PREPARING FOR LIFE WITHOUT DARRELLE REVIS:
"We're going to prepare like he's not going to be here," coach Rex Ryan said Monday after the morning practice. "If he comes through the door, that's fine. Somebody will kiss him on the lips, probably. But the guys that are here, those are the guys we're getting ready for the season." It was the first time that Ryan acknowledged the possibility of an extended absence by Revis, whose holdout has reached nine days. The two sides are trying to negotiate a new contract for Revis, who has three years remaining on his current deal, but they appear far apart.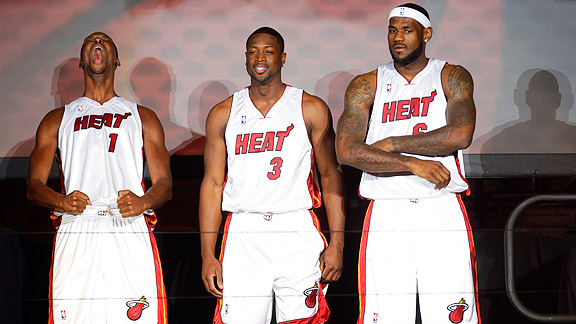 AP Photo/J. Pat Carter
VAN GUNDY BELIEVES HEAT WILL BREAK BULLS 72 GAME SINGLE-SEASON WIN RECORD:
Jeff Van Gundy likes the Miami Heat. A lot. Our NBA analyst likes the Heat so much, he thinks Lebron/Wade/Bosh and crew have a chance to do something this season, that we have never seen before in the NBA. He said, "They will break the Bulls single-season win record of 72. They have a legit shot at the Lakers' 33-game (winning) streak (in 1971-72), as well. And only the Lakers have even a remote shot at beating them in a playoff series. They will never lose two games in a row this year. They have put together a much better roster than anybody could ever have expected. There is now no good way to defend them. They are unguardable. They are indefensible. They are just too good and have added so much shooting and are so versatile that they will score at will."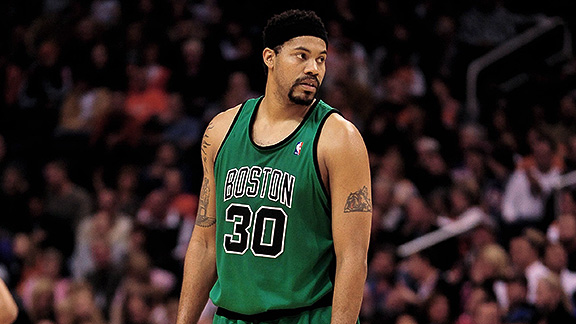 Mark J. Rebilas/US Presswire
NO MORE SPECULATION - WALLACE TO RETIRE:
After weeks of speculation, Bill Strickland, the agent for Rasheed Wallace tells the Boston Globe that the 15-year veteran plans to retire. Wallace has 2 years and 13 million left on his current deal with the Celtics. He's averaged close to 15 points and 7 rebounds a game during his career. He won an NBA title as a member of the 2004 Pistons.