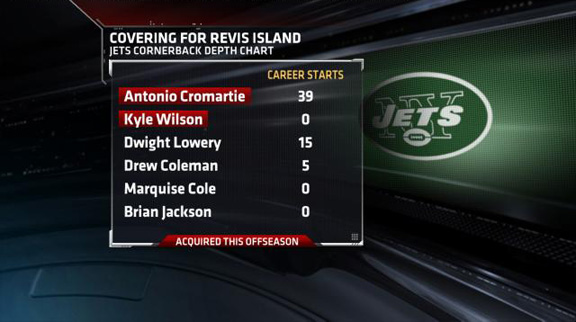 FANTASY ISLAND: While the Jets would certainly welcome the two-time Pro-bowler Darrelle Revis back into the fold, New York's defensive backfield is not exactly barren without him. This off-season New York traded for Antonio Cromartie and spent its first round pick on Kyle Wilson from Boise State.
After the jump, see why the Redskins are happy to have Donovan McNabb in Washington and why Buck Showalter has turned around the Orioles.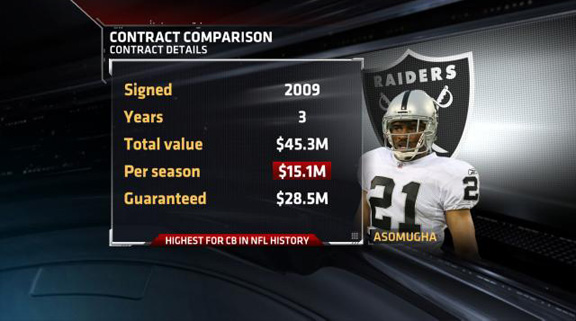 REVIS WANTS TO BE LIKE NNAMDI: One of the reasons Darrelle Revis is holding out, is Nnamdi Asomugha's contract. Asomugha signed his 3-year/$45.3 million contract before last season and his $15.1 million average salary per season made him the highest paid corner in NFL history, which is what Revis wants to be.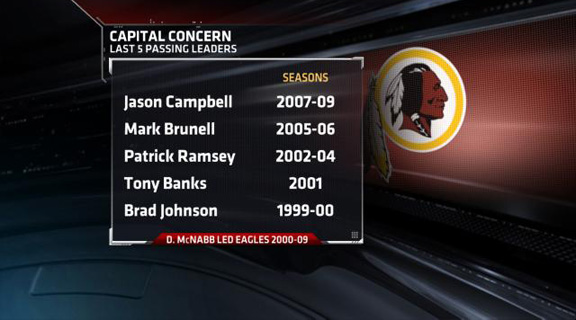 LOOKING FOR STABILITY: The Redskins hope Donovan McNabb can bring some stability to the quarterback position. He has been the Eagles leading passer each of the last 10 seasons. During that same period Washington has had 5 different passers lead the team.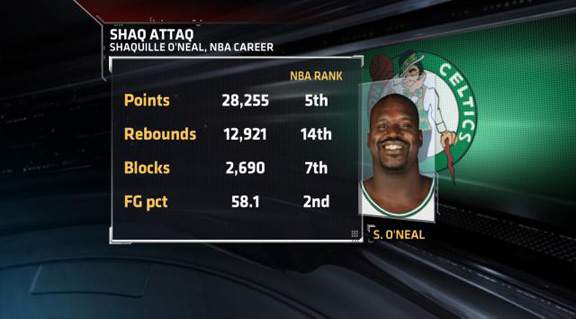 THE BIG SHAMROCK: The Celtics are getting one of the all-time greats as Shaq ranks 5th all time in points scored, and 7th in NBA history in blocks. Perhaps most impressive is O'Neals career field goal percentage which, at over 58 percent, ranks second behind only Artis Gilmore in NBA history.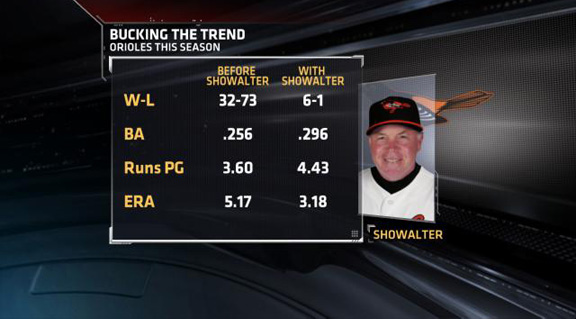 BUCK HAS ORIOLES FLYING HIGH: Since Buck Showalter took over as Manager, the Orioles have seen major improvements. The team's batting average is up 40 points while scoring almost a full run more per game. Even Baltimore's pitching has improved, with the team ERA being almost two full runs lower than before Showalter arrived.
Orioles 3, White Sox 2 Game Recap | Box Score | Highlight | Orioles Clubhouse