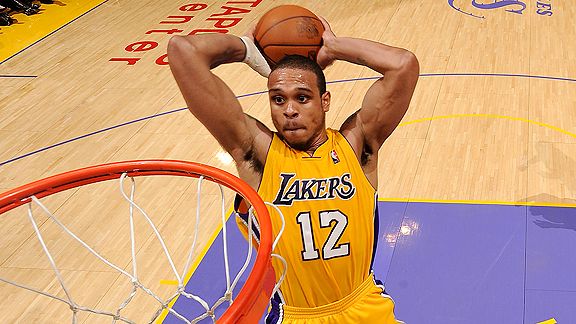 Noah Graham/NBAE via Getty Images
The Los Angeles Lakers have re-signed free agent guard Shannon Brown. He averaged a career-high 8.2 points, 2.2 rebounds and 1.3 assists playing in all 82 regular-season games, including seven starts last season. During the Lakers' run to the NBA championship, Brown averaged 4.9 points and 1.3 rebounds. Brown has won two NBA titles since being acquired by the Lakers in February 2009 as part of a trade with the Charlotte Bobcats.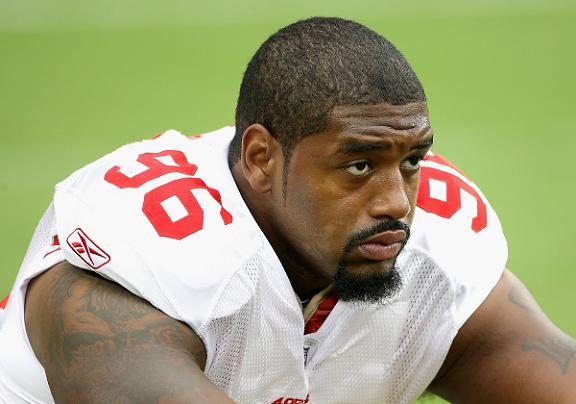 Getty Images
Singletary: Balmer's Absence Now Unexcused
Kentwan Balmer missed his third consecutive day of practice with the San Francisco 49ers today, and now it's no longer OK with coach Mike Singletary and the team. Singletary gave Balmer a pass Monday and Tuesday to deal with a "personal issue." Wednesday's absence was unexcused. Balmer, San Francisco's first-round draft pick in 2008, is entering the third year of the five-year, $8 million deal he signed as a rookie. The defensive lineman from North Carolina was battling just to make the roster this summer. He has yet to start a game and recorded no sacks in his first two NFL seasons.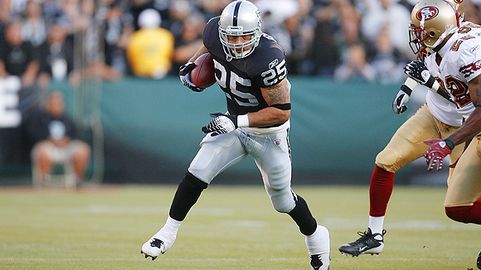 Greg Trott/Getty Images
Banged-up Broncos Bring In Fargas
With their top three tailbacks sidelined, the Denver Broncos have signed veteran free agent Justin Fargas. The 30-year-old Fargas spent his first seven seasons in Oakland after the Raiders drafted him in the third round out of Southern Cal in 2003. He failed his physical with the Raiders in March because of a knee injury. The oft-injured Fargas has been a force when healthy. He's rushed for 3,369 yards on 827 career carries for a 4.1-yard average and 10 touchdowns. He's also caught 77 passes for 523 yards. The Broncos lost their top two tailbacks, Knowshon Moreno (hamstring) and Correll Buckhalter (back) on the first day of training camp and LenDale White (leg) went down two days after signing with the Broncos last week.
The Associated Press contributed to this report.