AP/Photo/Jeffrey Phelps
FOG DELAY AT PGA CHAMPIONSHIP:
The start of the 92nd PGA Championship at Whistling Straits has been delayed by fog. The first tee time, scheduled for 7AM EDT this morning, will be 30 minutes after the fog clears. Officials are hoping to get things started around 11ET.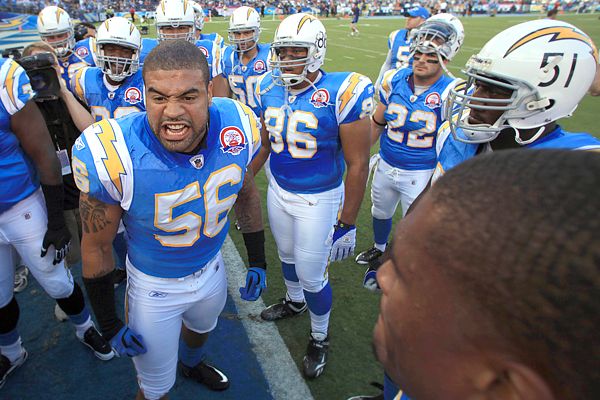 Donald Miralle/Getty Images
ESPN NFL Insider Adam Schefter is reporting that Chargers linebacker Shawne Merriman has ended his holdout and will report to camp by this weekend. Merriman is expected to sign a $3.25 million dollar tender. Vincent Jackson and Marcus McNeill are the other remaining holdouts from Chargers camp.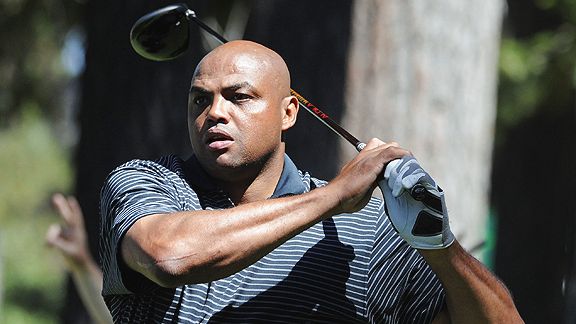 AP Photo/Reno Gazette-Journal/David B. Parker
BARKLEY RESPONDS TO LeBRON'S TWEET:
LeBron James said via twitter recently that's he's keeping track of everyone, and he means everyone, who criticized him this summer amid his departure from Cleveland. You can move Charles Barkley to the head of LeBron's list. Never at loss for words, Barkley responded on 103.3 FM ESPN in Dallas yesterday, "I think that, number one, LeBron can go where he wants to. I had a couple of problems about the special. Thank God I was in Canada and didn't have to watch it, I thought that was stupid. I thought he should have told the Cavaliers in advance. And third, I think this thing has been planned all along and that's the only thing that really disturbs me...No matter how many he wins in Miami, it clearly is Dwyane Wade's team."