MLB SUSPENDS 3 DUE TO REDS-CARDS BRAWL:
Cincinnati Reds pitcher Johnny Cueto has been suspended seven games for his actions during a brawl with the St. Louis Cardinals, and both managers were suspended for two games. Major League Baseball said Thursday that Cueto, Cardinals manager Tony La Russa and Reds manager Dusty Baker were fined undisclosed amounts. Four other players were fined but not suspended -- Cardinals pitcher Chris Carpenter and catcher Yadier Molina, and Reds second baseman Brandon Phillips and relief pitcher Russ Springer.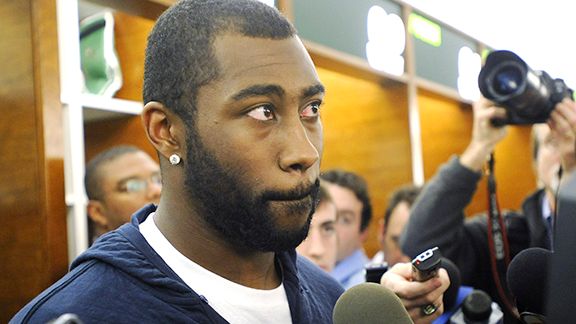 AP Photo/Bill Kostroun
JETS, REVIS AGENTS REACH TRUCE:
The New York Jets and the agents for Darrelle Revis reached a truce, issuing a joint statement Thursday in which they "cleared the air" and vowed to work toward a resolution to the contract standoff. "Both parties have had conversations to clear the air and will continue to negotiate with the hopes of reaching an agreement," the statement read. "From this point forward, all discussions regarding these negotiations will remain confidential."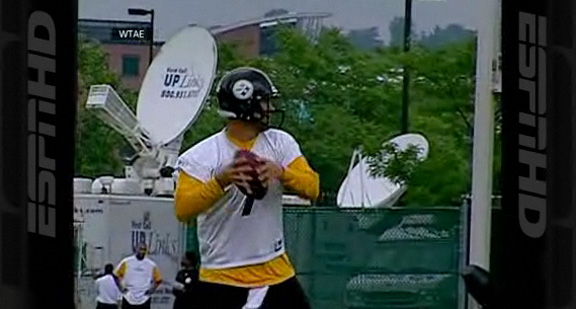 TOMLIN: NO BEN ROETHLISBERGER DECISION:
Coach Mike Tomlin was non-committal Thursday about which quarterback will start and even whether Ben Roethlisberger will play when the Steelers open their preseason against the Detroit Lions Saturday night at Heinz Field. "We're going to make you come to the stadium to find out," Tomlin said.