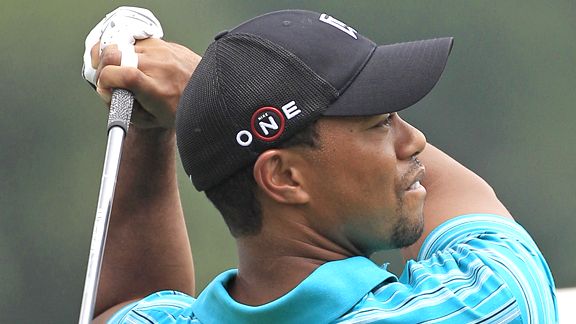 AP Photo/Tony Dejak
Tiger Woods started strong despite the early fog at Whistling Straits and finished the first round of the PGA Championship at 1-under 71 (tied for 17th). Fog delayed the tournament for more than three hours, but it didn't stop American Bubba Watson from shooting a 4-under 68 for a current lead in round one.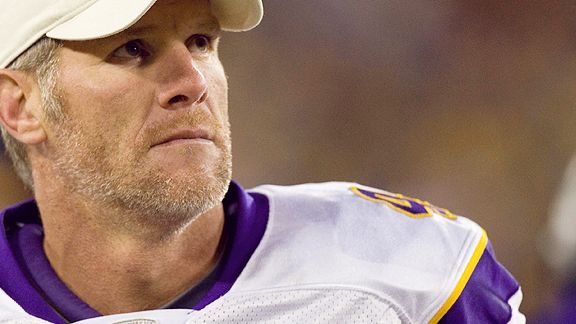 Jeff Hanisch/US Presswire
Brett Favre may be one step closer to making a decision. According to NFL sources, Favre visited Dr. James Andrews in Florida today. Favre said last week he was scheduled to see the doctor to have his surgically repaired left ankle examined. He continually has said the ankle has not responded as he hoped it would after he had the procedure performed by Andrews in late May. Today marks the Vikings' final practices in Mankato.
Suspended Mets closer Francisco Rodriguez was released without bail Thursday and ordered to stay away from his girlfriend's father, whom he is accused of attacking outside a family lounge at Citi Field. Rodriguez was arrested and charged with third-degree assault after New York's 6-2 loss to the Colorado Rockies Wednesday night. The Mets put him on the restricted list without pay for two days, costing him more than $125,000. He is due back in court September 14.
The Associated Press contributed to this report.