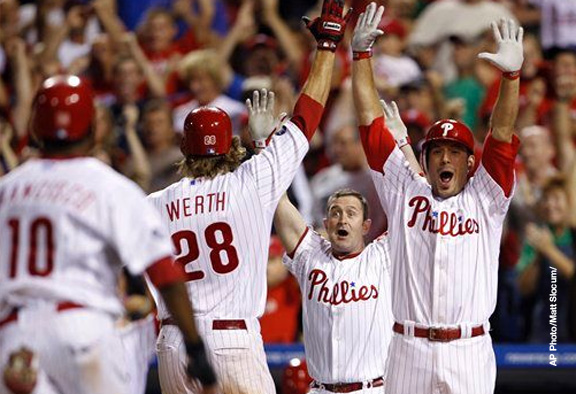 Phillies 10, Dodgers 9 - The Phillies erase a 7-run deficit scoring 4 runs in the 8th and 4 runs in the 9th to improve their record to 8-2 in August. The 7-run comeback is the largest of the season for the Phillies and tied for the 2nd-largest in MLB this season. The last time the Phillies overcame as large a deficit in the 8th inning or later to win was August 21, 1990, also against the Dodgers (at Dodger Stadium) when L.A. led 11-1 heading into the 8th inning. Philadelphia came back to win 12-11.
Phils rally past Dodgers | Victorino activated | Highlight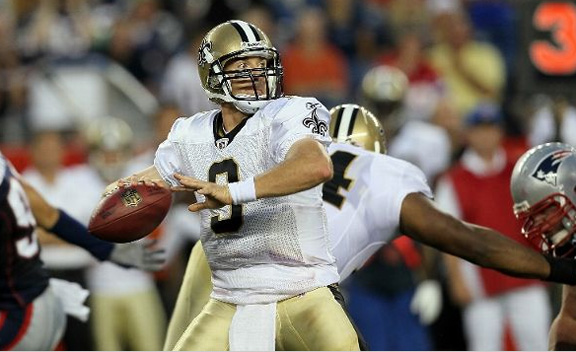 Jim Rogash/Getty Images
Patriots 27, Saints 24 - atriots win their preseason opener for the 2nd year in a row. Tom Brady played 2 series, going 5-8 for 67 yards with 0 TD and 0 Int. Brady directed his team to a field goal and touchdown on his 2 drives. Drew Brees played 3 series, working well into the 2nd quarter. He was 9-13 for 55 yards with 0 TD and 0 Int. Saints went 3-and-out on their first 2 drives with Brees before going 86 yards on 20 plays, covering 10:01, for a TD on the 3rd (Reggie Bush 2-yard TD run). Saints lose their preseason opener for the first time since 2007. Saints are also the 4th defending Super Bowl champion in the last 5 years to lose their preseason opener. Fantasy players take note, Julian Edelman had a big night for the Patriots with 6 catches for 90 yards and a 40-yard punt return.
First impressions: Pats 27, Saints 24 | Recap | Welker, Cunningham did not dress vs. Saints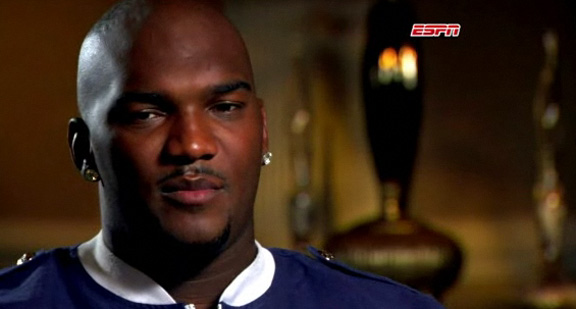 "It kind of took a lot out of me for the respect of Tom Cable. I could have been the worst in the universe. To go on national television and say it was all my fault...He's the head coach. I don't think that was very head coach-like, or man-like."
Free-agent quarterback JaMarcus Russell, who was just 7-18 in his three-year career with Oakland, criticized Raiders coach Tom Cable for blaming him for the team's failure to make the playoffs. He also told ESPN's Colleen Dominguez that he tested positive for codeine after the Raiders selected him with the No. 1 pick in the 2007 draft. Russell also said he has used codeine without a prescription but scoffed at reports that he had a drug problem.
Russell admits 2007 positive test for codeine | Russell's drug case sent to Alabama grand jury