PGA IN FOG DELAY...AGAIN:
For a second straight day, the PGA Championship is being delayed by fog. The 78 players who could not complete their first rounds yesterday due to fog delays had been scheduled to get back on the course at 8AM ET this morning with the second round starting 90 minutes later.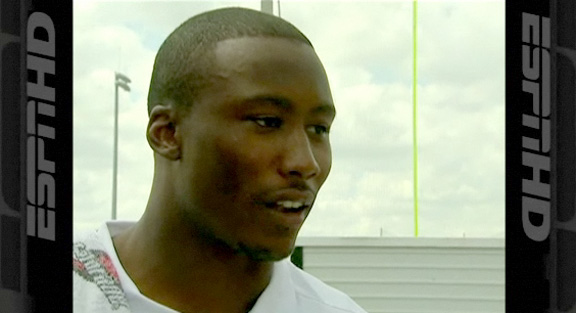 DOLPHINS WR MARSHALL SAYS IF THERE IS A LOCKOUT IN 2011, HE WANTS TO PLAY IN NBA:
Dolphins Pro Bowl wide receiver Brandon Marshall said Thursday that if NFL teams lock out the players next year, he will try out for the NBA. Marshall said he plans to audition for either the Denver Nuggets or the Miami Heat. Marshall said he was good enough to play shooting guard professionally.
Brandon Marshall wants to play in NBA | Dolphins: Don't underestimate Miami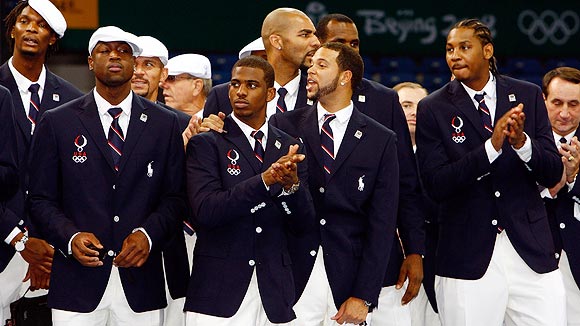 (L-R) Basketball players Chris Bosh, Dwyane Wade, Jason Kidd, Chris Paul, Carlos Boozer, Deron Williams, LeBron James and Carmelo Anthony
CARMELO ANTHONY, CHRIS PAUL PLAN TO DEFEND OLYMPIC GOLD MEDALS:
Carmelo Anthony and Chris Paul want to defend their Olympic gold medals. The U.S. national team scrimmaged at Radio City Music Hall, where they were followed by a Jay-Z performance. The Blue team won 49-47 in overtime -- it was sudden death to prepare the venue for the concert. Also watching from the sideline were LeBron James, Dwyane Wade and Amare Stoudemire. James was the only one who didn't speak. Anthony and Paul both said they plan to play in 2012 in London. The Americans would qualify by winning the world championships in Turkey that start Aug. 28.