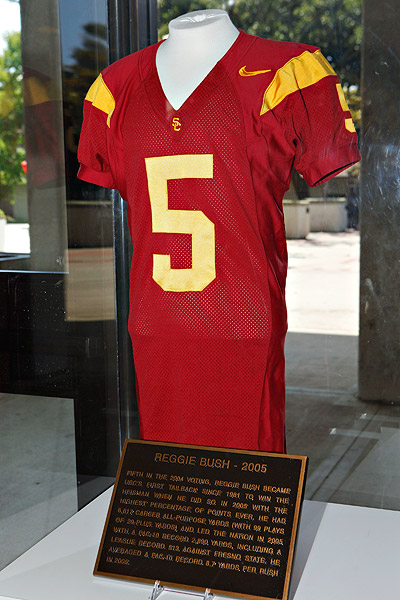 AP Photo/Damian Dovarganes
TROJANS AD SAYS REGGIE BUSH 'CONTRITE':
Recently hired Southern California athletic director Pat Haden says Reggie Bush apologized to him and expressed regret in a phone call last week. "He's really contrite," Haden said of Bush, according to USA Today. "He knows he made a series of mistakes. It wasn't just one mistake. It was a series of mistakes." Bush, a running back for the New Orleans Saints, has not been stripped of the Heisman Trophy he won in 2005, though USC has returned Bush's Heisman given to the school.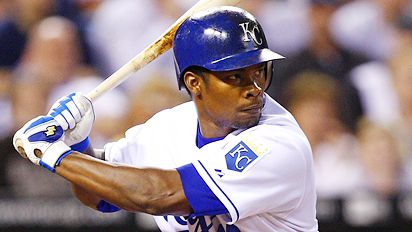 G. Newman Lowrance/Getty Images
SOURCES: GIANTS SET TO ACQUIRE GUILLEN FROM ROYALS:
The Kansas City Royals and San Francisco Giants worked early Friday to complete a trade that would send outfielder Jose Guillen to the bay team, a source close to the deal told ESPNdeportes.com.Upon completion of the trade, Guillen will fly from Miami to San Francisco in time to debut in the series that begins Friday between Giants and the San Diego Padres. The Giants began the weekend to 2.5 games behind the Padres, who lead the National League's Western Division.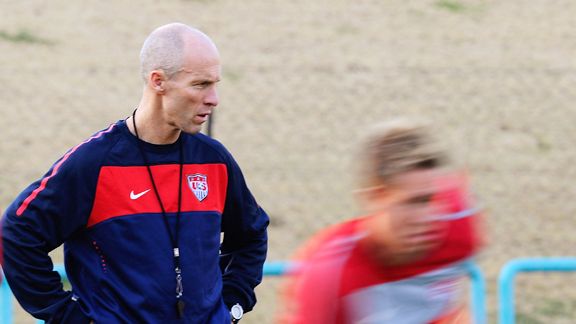 Kevork Djansezian/Getty Images
BOB BRADLEY STILL U.S. SOCCER COACH:
Bob Bradley has not resigned his position as head coach of the U.S. men's national team, and is scheduled to resume talks with the U.S. Soccer Federation "in the near future" according to a federation spokesman. Numerous reports out of the U.K. have Bradley quitting his post as national team manager to take up the reins with English Premier League side Aston Villa, whose previous manager, Martin O'Neill, resigned last Monday. But USSF spokesman Neil Buethe said, "The reports that Bob Bradley has resigned are not true." Buethe added that USSF president Sunil Gulati and general secretary Dan Flynn could meet with Bradley as soon as next week to discuss his future, and if not then, certainly the week after.