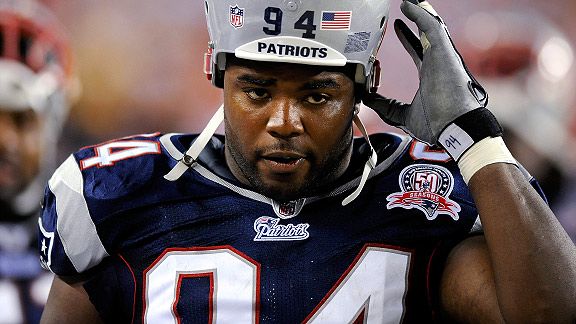 AP Photo/Charles Krupa
Ty Warren is done for the season. The New England Patriots defensive end (hip injury) was placed on season-ending injured reserve Friday afternoon. A source close to Warren said the injury is similar to what New York Yankees third baseman Alex Rodriguez had -- a labral tear. The injury is not considered career-threatening, according to the source, but will require surgery. ESPNBoston.com's Mike Reiss says Warren will have the surgery Monday.
Sean Sutton Pleads Guilty to Drug Use
Former Oklahoma State coach Sean Sutton received three years of probation after pleading guilty to illegally obtaining prescription drugs. Sutton agreed to testify against two people who allegedly provided him with adderall, clonazepam and oxycodone as part of a plea agreement covering four felony counts tied to his arrest last February. Sutton was also ordered to pay more than $2,850 in fines, perform 100 hours of community service in the next year and complete more drug rehabilitation treatment.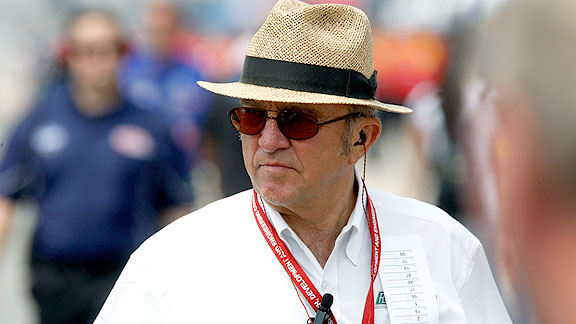 AP Photo/Matt Slocum
Jack Roush Out of Hospital, Back at Track
Injured NASCAR team owner Jack Roush returned to the racetrack Friday. Roush, who crashed his jet just over two weeks ago while trying to land at an air show in Wisconsin, said he ruptured his left eyeball in the crash and doesn't expect to ever see out of it again. In addition to his eye injury, Roush said he broke his jaw, sustained a compression fracture in his back and hurt his left cheek. Wearing sunglasses and his trademark Panama-style hat, Roush was on pit road for qualifying and said he expects to fly again. "I've been extremely lucky to have been able to survive," Roush said. "I feel in some ways unworthy. I don't know that I've done enough yet for the chances I've had."
The Associated Press contributed to this report.