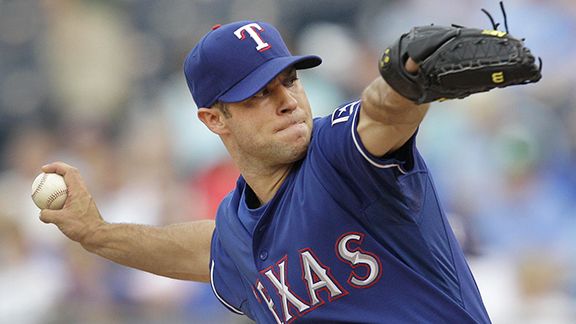 AP Photo/Charlie Riedel
Rangers Put Harden On DL Because Of Right Shoulder
Texas Rangers starter Rich Harden is back on the disabled list, this time with tendinitis in his right shoulder. The Rangers announced the move before their game Sunday against Boston. Harden has made only two starts since coming back from missing 42 games with a left gluteal muscle strain. Harden (4-4, 5.45 ERA in 15 starts) was scheduled to start Tuesday night at Tampa. The Rangers didn't say who will replace the right-hander for that start.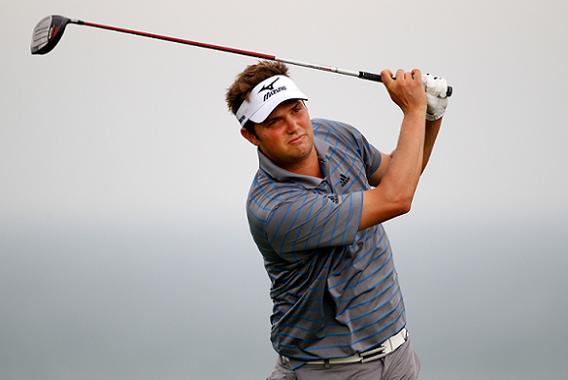 Chris Graythen/Getty Images
Overton Plays Final Round At PGA In Record Time
Jeff Overton pumped his fist in celebration upon learning he had set a PGA Championship record Sunday. It was about the clock, not the scorecard. Playing alone in the first group off at Whistling Straits because Ian Poulter withdrew, Overton went around 18 holes at Whistling Straits in 2 hours, 9 minutes. He made a clutch 7-foot par on the final hole to shoot 79. Only later did Overton learn he had broken the previous mark by one minute set by Phil Blackmaar at Crooked Stick in 1991. The record is not official. But the information came from Kerry Haigh, the championship director for the PGA of America.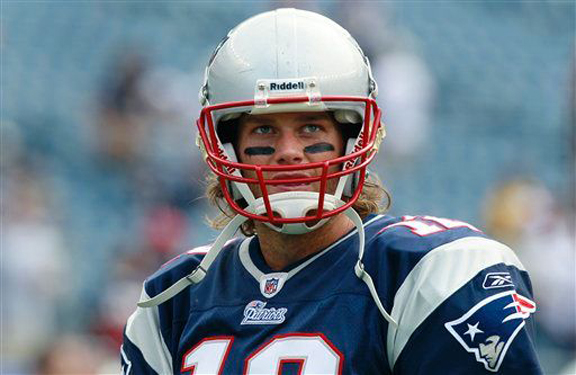 Jim Rogash/Getty Images
Belichick: Brady's Fingers Not A Concern
New England Patriots quarterback Tom Brady participated in the team's Sunday morning walk-through and was wearing white athletic tape around the index and middle fingers on his right throwing hand. Bill Belichick was asked in his press conference if this was reason for concern. "I don't think it's life-threatening," he said, smiling. Asked if it was game-threatening, Belichick playfully dodged the question, saying he can't wait for the team's first injury report Sept. 8 saying, "It's the highlight of my week." After his press conference, a more serious Belichick said Brady is fine and there is no major worry in that regard.