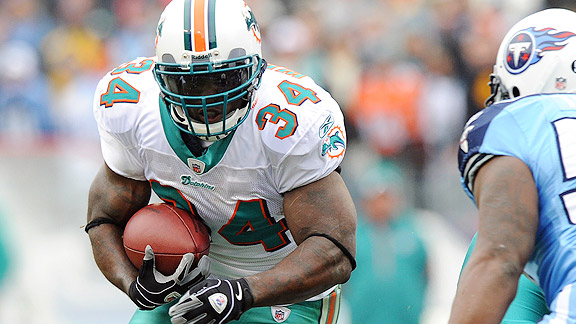 Don McPeak/US Presswire
RICKY WILLIAMS WANTS ANOTHER 1-YEAR EXTENSION:
According to ESPN.com AFC East blogger Tim Graham, Ricky Williams has been sheepish about his football future. Last year, he signed a contract extension with the Miami Dolphins that will take him through the 2010 season. But he would like to play for the Dolphins through 2011. "Ideally, right now, I would like to get a year extension with the Miami Dolphins, play this year and next year and then really focus on my schooling," Williams said. He's 33 years old, borderline ancient for a running back. But head coach Tony Sparano has marveled at Williams' condition in training camp and football operations boss Bill Parcells is a fan.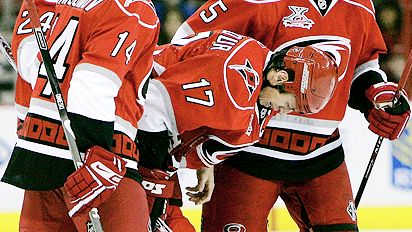 AP Photo/Gerry Broome
NHL HYBRID ICING RULE UNDER REVIEW:
A hybrid icing rule aimed at reducing dangerous collisions is getting some extra attention at the NHL's research and development camp. After watching it during Wednesday's morning session, organizers decided to add it to the afternoon session as well. The rule gives the linesman the ability to make a ruling on whether a play will be called icing based on which player reaches the face off dot first. A number of NHL players have been injured over the years after crashing into the boards while in a race for the puck during a potential icing.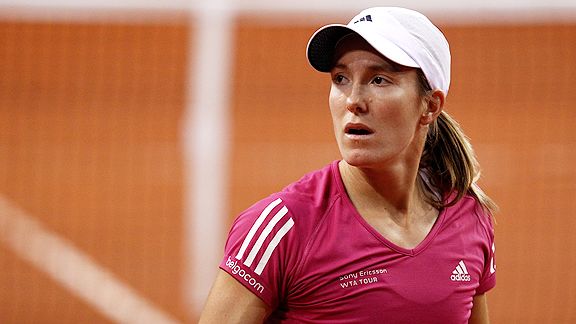 Alex Grimm/Bongarts/Getty Images
HENIN WILL MISS REST OF 2010 SEASON:
Justine Henin will miss the rest of the 2010 season as she recovers from an elbow injury. The 28-year-old Henin sustained the injury at Wimbledon in July and said on her website she would not be able to practice again until October. Henin returned to tennis at the beginning of this season after 18 months in retirement and reached the final at the Australian Open in January as a wild card, losing the Serena Williams. The former No. 1 has won seven Grand Slam tournaments, including four French Open titles.