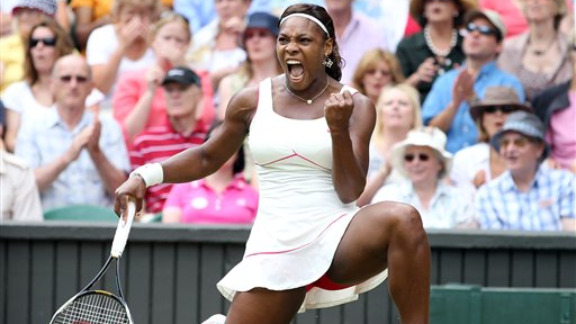 AP Photo/Alastair Grant, File
Serena Williams Out of U.S. Open
Serena Williams will not win the 2010 US Open. Williams was advised by her doctors to sit out the tournament, giving her surgically-repaired foot more time to heal. In a released statement Serena said, "... not being able to be part of this year's US Open is one of the most devastating moments of my career. Playing in front of the electric crowd of New York at the US Open and competing against the best female athletes in the world is always a highlight, and I look forward to getting back on the court as quickly as possible."
Andy Pettitte's sworn statement that Roger Clemens admitted using human growth hormone was crucial in a federal grand jury's decision to indict Clemens on charges he lied to Congress, according to the top Republican on the House committee that heard the former Yankee's testimony. "We didn't call Andy Pettitte, we deposed him, and he supported McNamee and that was a problem for [Clemens]," former Rep. Tom Davis of Virginia told ESPNNewYork.com by phone. "Without Pettitte, neither McNamee nor Clemens was that articulate or credible." A source told ESPN's Pedro Gomez that Clemens was offered a plea deal that would have required no jail time but would have required him to admit he used and that was not acceptable to Clemens.
Brett Favre Will Start for Vikings on Sunday Night
Brett Favre will start Sunday against the 49ers, according to Vikings coach Brad Childress. The 40-year-old QB will play a series or two in the preseason game, which will be nationally televised. Childress hoped the first series would go 10 plays saying, "That's what he needs right now and all he's ready for right now."
The Associated Press contributed to this report.