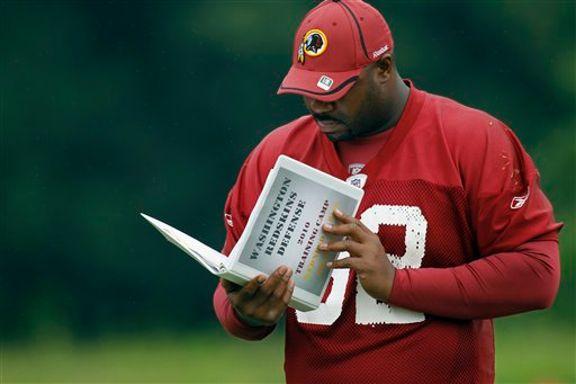 AP Photo
Source: Albert Haynesworth Plans To Play
According to the Washington Post, defensive lineman Albert Haynesworth plans to play in Saturday's preseason game against the Baltimore Ravens. Recently, Haynesworth sat out practice because of problems stemming from heat exhaustion. He was sidelined the last three days of training camp because he was feeling ill. But the two-time Pro Bowler felt better Friday, team sources said, and probably will play in the second half Saturday. Haynesworth, currently the team's second-team nose tackle, also is expected to work at right defensive end against Baltimore.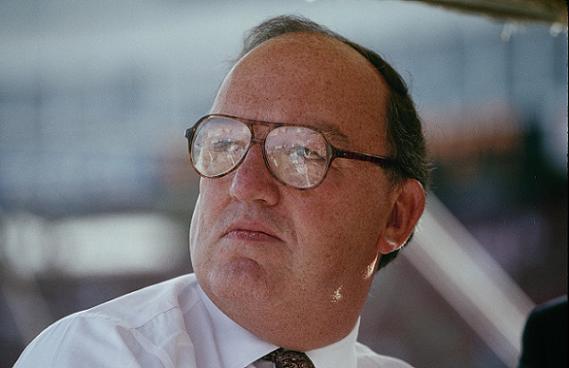 A. Kaye/Getty Images
Vincent Not Pleased With Selig Decision On Rose
According to the NY Post, former MLB commissioner Fay Vincent is not happy with current commissioner Bud Selig for attempting to "please everyone" by allowing the Cincinnati Reds to honor Pete Rose on the 25th anniversary of Rose's setting the all-time hit record. The Reds asked Selig for permission to honor Rose at the Great American Ball Park on Sunday, Sept. 12. The request was granted. Vincent wrote, "I totally disagree with the Selig position. Either enforce the Rules or reinstate him. Bud is trying, again, to please everyone." The actual anniversary of the hit record is September 11, but Rose, who was banned from baseball in 1989 for gambling, is not available on the 11th. Why? He has a prior commitment at a Kentucky casino.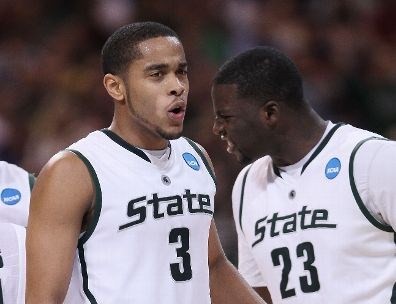 Getty Images
Former MSU Guard Chris Allen Will Transfer To Iowa State
According to the Detroit News, Chris Allen, who was a key member of Michigan State's basketball team, will transfer to Iowa State. Earlier this month, coach Tom Izzo dismissed Allen for unspecified reasons. The shooting guard is expected to be eligible to play for the Big 12 team during the 2011-12 season. Allen's mother, Janice Allen said, "It seemed like a good fit for Chris. It had to do with the coach, the coaching staff, how they treated him -- everything."