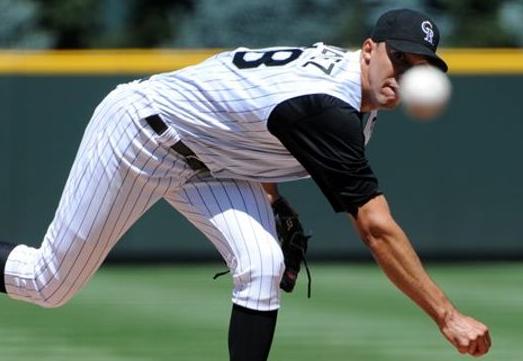 AP Photo
Colorado Rockies (62-59) at Arizona Diamondbacks (48-75)
8:10 PM ET -- Chase Field, Phoenix, Arizona
Starting Pitchers
Colorado: Ubaldo Jimenez (17-3, 2.59 ERA)
Arizona: Barry Enright (3-2, 2.91 ERA)
Ubaldo Jimenez can make history tonight with a win against the Diamondbacks. Already with 17 wins on the season, Jimenez can reverse his team's recent road woes (6-16 since the All-Star break) and become Colorado's record holder for most wins in a season. Jimenez is currently tied with St. Louis' Adam Wainwright for most wins this season. Jimenez has posted a 0.96 ERA while winning his last four starts against the Diamondbacks, including three this season. But, he hasn't won on the road since June 28, going 0-2 with a 6.91 ERA in his last three road outings.
Game Preview: COL vs ARI

AP Photo
Washington Nationals (52-70) at Philadelphia Phillies (69-52)
7:05 PM ET -- Citizens Bank Park, Philadelphia, Pennsylvania
Starting Pitchers
Washington: Stephen Strasburg (5-3, 2.97 ERA)
Philadelphia: Kyle Kendrick (8-5, 4.45 ERA)
Stephen Strasburg throws for his first win in a month tonight against the Phillies. Philadelphia meanwhile looks to keep pace in the NL East race, currently trailing the first-place Braves by 2.5 games. The Phillies lead San Francisco by one game for the wild card. The Phillies will try to beat the Nationals for the 18th time in the teams' last 21 meetings at Citizens Bank Park. They'll face Strasburg in his third start since returning from the DL with shoulder tightness. The rookie phenom is being restricted to no more than 160 innings this year, and has already logged 119 over 22 games with the Nationals and their minor-league affiliates.
Game Preview: WAS vs PHI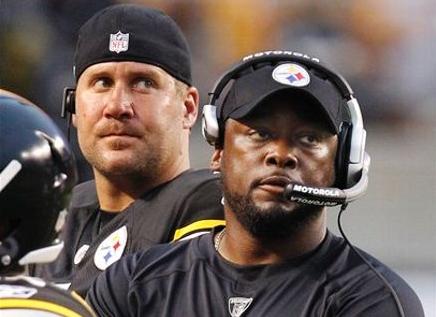 AP Photo
Pittsburgh Steelers (1-0) at New York Giants (1-0)
7:00 PM ET -- New Meadowlands Stadium, East Rutherford, NJ
Ben Roethlisberger will play tonight against the New York Giants, according to the Pittsburgh Post Gazette. Coach Mike Tomlin has not yet confirmed that Roethlisberger will start, but the rotation in practice this week seems to indicate that Big Ben will lead the charge. As for the G-Men, QB Eli Manning will not play tonight after suffering a three-inch gash to his head that required 12 stitches Monday night against the Jets. Rhett Bomar will get the start for New York.
Note: The Elias Sports Bureau and ESPN Stats and Information group contributed to this report.