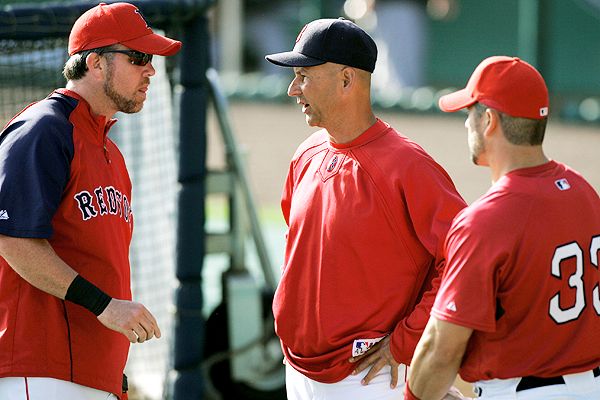 "Hey Sean, I don't know how you did things in Detroit, but if you ever get caught grounding out like that again, we're going to feed you to the Green Monster."
August 24, 2006: Sean "The Mayor" Casey was a three-time All-Star who finished his career with a .302 career batting average and became known as one of the most consistent (and consistently nice) guys in the Major Leagues. But today, mighty Casey had his moment of infamy (the on-the-field blooper kind).
The Tigers were hosting the White Sox at Comerica Park in what was quickly becoming a blowout in favor of the visiting team. Casey was leading off in the bottom of the fifth inning for Detroit against Jon Garland when he slapped a line drive towards third baseman Joe Crede, who just missed gloving the ball. Crede tracked the ball, slowing it down as it rolled into left field. Casey had taken two steps before walking to the dugout, thinking Crede had made the grab. However, he soon noticed that the ball was still in play, and took off for first again. It was too late. Thinking on his feet, outfielder Pablo Ozuna scooped up the ball in left and fired across the way, beating Casey by a half step.
It was a 5-7-3 putout. And Sean Casey probably became the first player in baseball history to ground out to left field. To make matters worse, the White Sox would go on to blank the Tigers, 10-0.