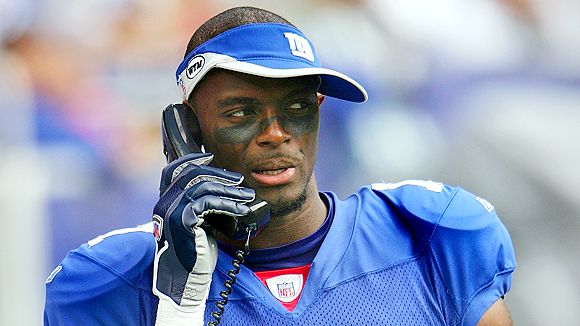 Chris McGrath/Getty Images
"Tell Jeff Feagles his kitchen is on its way."
Jeff Feagles, aka "The Number Swapping King," spent seven years with the Giants as a full-time punter, part-time swindler. Not once, but twice, Feagles traded his jersey number to teammates for gifts to be named later. His first stint in jersey bartering came in 2004, when he relinquished his No. 10 to Eli Manning in exchange for a one-week paid vacation in Florida for Feagles, his wife, and four sons. Manning made good on his promise and the Feagles family basked in the Florida sun while making football-shaped sand castles.
A year later, Feagles gave up his newly acquired No. 17 to wide receiver Plaxico Burress in exchange for a new outdoor kitchen in Feagles' Arizona home. Feagles negotiated the agreement with Burress' agent, Drew Rosenhaus, but according to SI.com Feagles never received payment for his brand new kitchen.
"I never got paid for it," Feagles said. "I asked [Burress] for it. Every time I went to Drew he said, 'That's between you and Plax.' Bottom line, I never got paid. He basically stole my number."
SI.com reached out to Rosenhaus via phone and email, but D-Ros did not respond. As for Burress, he's currently in the midst of his two-year prison sentence for weapons charges which ends June 2011. However, the former Giants wideout has applied for work release, which, if granted, would give Burress the opportunity to sign with an NFL team before his June release date.
So remember, Shayne Graham, If Baltimore takes a chance on Plax this season and he comes calling for your No. 17, it's cash on delivery!