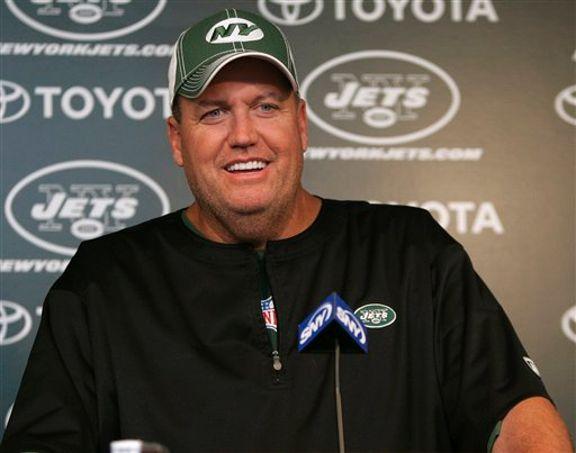 AP Photo/Charles Krupa
Sam Bradford Throws 2 TDs in First Start as Rams Beat Back Patriots
Sam Bradford not only started but shined in his first NFL start. Bradford came out of the gates strong completing 4 of 4 passes for 48 yards and 1 TD. The rookie finished the game 15 of 22 for 189 yards and 2 TDs in the 36-35 victory. Tom Brady played into the fourth quarter, going 18 of 22 for 273 yards and 3 TDs in defeat. Wes Welker played and caught 2 passes for 41 yards.
Aaron Rodgers Keeps Rolling as Packers Stomp Colts
The Green Bay Packers started slow but finished with a flourish against the Colts Thursday night. Aaron Rodgers went 21 of 29 for 195 yards and 3 TDs in the Packers' 59-24 win. Peyton Manning was 15 of 26 for 214 yards and 2 TDs in the loss.
Tiger Woods is the world's No.1 ranked player and he showed why Thursday. Woods shot a season-low 65 at The Barclays, his first tournament since his divorce. Woods sits atop the leaderboard with fellow American Vaughn Taylor at 6-under.
Albert Pujols Hits 400th Career Home Run
Albert Pujols entered the 400-HR club Thursday night against the Washington Nationals. Pujols led off the fourth inning by pounding a Jordan Zimmermann pitch over the wall in right center. "The Machine" is now the 47th player on the all-time list and is the first player in MLB history to hit at least 400 HRs in his first 10 MLB seasons. The Nationals came away with the 11-10 victory however, in 13 innings.
Sources: UNC Investigating Academics
Nine North Carolina football players were sent to scout team duty Thursday. The move was made by the school as it expanded its investigation from the NCAA probe into agents and trips to Miami and allegations of academic fraud, including that a former tutor allegedly wrote papers for players. This according to ESPN College Football Insider Joe Schad, who said among the nine players are prominent starters Marvin Austin and Robert Quinn both defensive linemen and linebacker Bruce Carter.
Derek Anderson to Start Against Chicago Bears
The Arizona Cardinals called an audible at the QB position, according to the Arizona Republic. The team will start Derek Anderson Saturday night in Chicago against the Bears. Coach Ken Whisenhunt said he was disappointed in the offensive production in the first two preseason games.
Antonio Margarito Licensed in Texas
Manny Pacquiao finally has an opponent. Former welterweight titlist Antonio Margarito was licensed to box Thursday by Texas regulators, allowing him to fight pound-for-pound king Pacquiao Nov. 13 on HBO PPV at Cowboys Stadium in Arlington.
Roger Clemens to be Arraigned Monday
Seven-time Cy Young Award winner Roger Clemens will be arraigned Monday afternoon on criminal charges. This according to officials at the federal courthouse in Washington. Clemens will appear before U.S. District Judge Reggie Walton for allegedly lying to Congress about his use of steroids.
New York Liberty and Phoenix Mercury Roll in Series Openers
Cappie Pondexter scored 23 of her 28 points in the first half, helping the Liberty beat the Indiana Fever 85-73 in Game 1 of their Eastern Conference semifinals series. Meanwhile, Candice Dupree scored a career-high 32 points to lead the Phoenix Mercury to a 106-93 win over the San Antonio Silver Stars Thursday night in Game 1 of the best-of-three Western Conference semifinals.
Reunited and it feels so good. Danny Ferry is returning to the San Antonio Spurs to serve as the team's vice president of basketball operations for the Spurs. He will be reunited with coach Gregg Popovich and general manager R.C. Buford after leaving for Cleveland in 2005.
The Associated Press contributed to this report.