Getty Images
Pittsburgh Steelers (2-0) at Denver Broncos (0-2)
8:00 PM ET -- Invesco Field at Mile High, Denver, Colorado -- FOX
The Pittsburgh Steelers travel to Denver, playing for their third win of the preseason and second consecutive on the road. No official word who will start at quarterback for the Steelers. The Broncos are looking for their first win of what has been an injury-plagued preseason. The team lost RBs Knowshon Moreno, Correll Buckhalter and LenDale White to injury, as well as rookie QB Tim Tebow (bruised ribs). The team suffered yet another blow Friday when outside linebacker Jarvis Moss broke a bone in his right hand during the team's morning workout.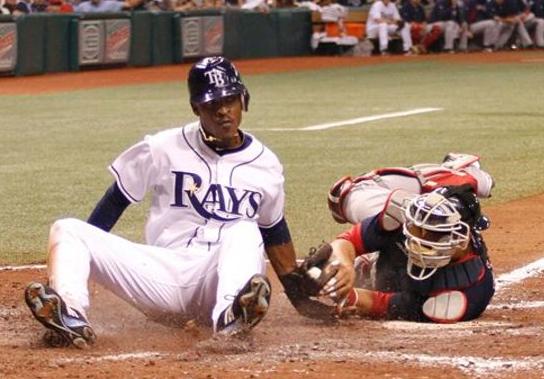 AP Photo
Boston Red Sox (74-56) at Tampa Bay Rays (79-50)
8:00 PM ET -- Tropicana Field, St. Petersburg, Florida -- ESPN
Starting Pitchers
Boston: John Lackey (12-7, 4.51 ERA)
Tampa Bay: James Shields (12-11, 4.76 ERA)
The Rays and Red Sox close out their three-game series tonight at Tropicana Field. A dramatic walk-off home run by Dan Johnson Saturday night gave the Rays a 3-2 win in 10 innings and evened the series at one game apiece. Already 5 1/2 games up on Boston, Tampa Bay remains in a tight race with the Yankees for sole possession of first place in the AL East. James Shields will pitch for the Rays. Boston's catcher Victor Martinez, who went 4 for 5 with a home run in Saturday's loss, is hitting .448 with eight RBIs in his last seven games, and is 6 for 16 against Shields. John Lackey throws for the Red Sox and is 2-1 with a 5.94 ERA against the Rays during his first season with the Red Sox.
Game Preview: BOS vs TAM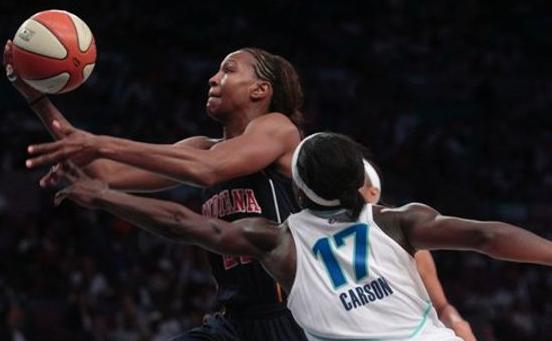 AP Photo
WNBA Eastern Conference Semifinals
New York Liberty at Indiana Fever -- Game 2 -- (New York leads best-of-three series, 1-0)
8:00 PM ET -- Conseco Fieldhouse, Indianapolis, Indiana -- ESPN2
The New York Liberty can end the Fever's season tonight in Indiana. New York is just 7-15 all-time in road playoff games. The Liberty shot 9 for 21 from behind the arc in Game 1 after setting a WNBA record for team three-point percentage during the regular season (40.9 percent). To avoid the sweep, the Fever will likely look to star forward Tamika Catchings, who was named the 2010 WNBA Defensive Player of the Year today. She has averaged 20.2 points per game over her last nine contests (incl. Game 1 of this series).
Game Preview: NYL vs IND
Note: The Elias Sports Bureau and ESPN Stats and Information group contributed to this report.