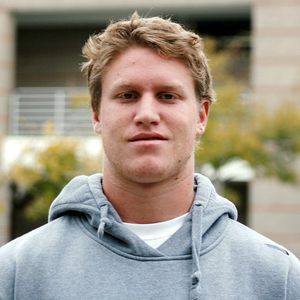 O'LEARY SUSPENDED, DWYER TO FORFEIT:
In a nationally televised high school football game on ESPN, disputed calls seemed to have cost Dwyer a win. They definitely caused Nick O'Leary to respond with an obscene gesture. And as a result, the tight end top prospect - and grandson of Jack Nicklaus - has been suspended for two games. And his coach is upset by that suspension, and has said that his program will instead forfeit the two games.
SOURCE: COWBOYS T MARC COLOMBO TO MISS OPENER:
Marc Colombo had arthroscopic surgery on Aug. 16 to remove five loose particles from his right knee. On that day, Cowboys owner/general manager Jerry Jones said he expected Colombo to return within 10 to 14 days. The Cowboys hope Colombo will be able to practice next week and play in the Sept. 19 home opener against the Chicago Bears. Left guard Kyle Kosier is also expected to miss at least the season opener with a sprained MCL in his right knee suffered Aug. 18. That injury requires a recovery period of four to six weeks.
BMW GOLF ADJUSTS TEE TIMES FOR NOTRE DAME:
As dictated by NBC, which will air the Michigan-Notre Dame game at 2:30 p.m. CST , third-round leaders will step up to the 18th tee shortly after 2 p.m. CST. To compensate, play will begin earlier than normal. "It's not ideal," said Vince Pellegrino, the Western Golf Association's vice president for tournaments. "But we'll start at 8 a.m. and go till 2:30, and that gives people the opportunity to come early, watch some great golf and then watch some football in the afternoon."