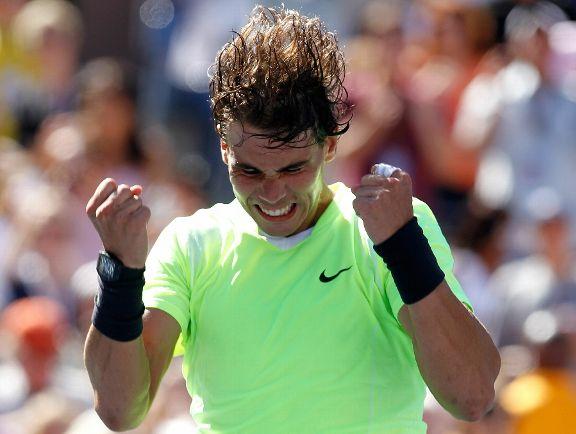 Getty Images
Rafael Nadal in First US Open Final
Top-seeded Rafael Nadal is awaiting his next competitor. Nadal wasted no time in reaching his first US Open final by defeating No. 12 Mikhail Youzhny 6-2, 6-3, 6-4 Saturday. Two-seed Roger Federer is currently in the fifth set with three-seed Novack Djokovic in the other semifinal.
Getty Images
Vernon Davis Signs 5-Year Extension
Vernon Davis is now the highest-paid tight end in NFL history. Sources told ESPN NFL Insider Adam Schefter that Davis signed a new five-year extension with the San Francisco 49ers on Saturday. The deal is worth $37 million with $23 million guaranteed. Davis has 181 receptions for 2,097 yards and 22 TDs in his career.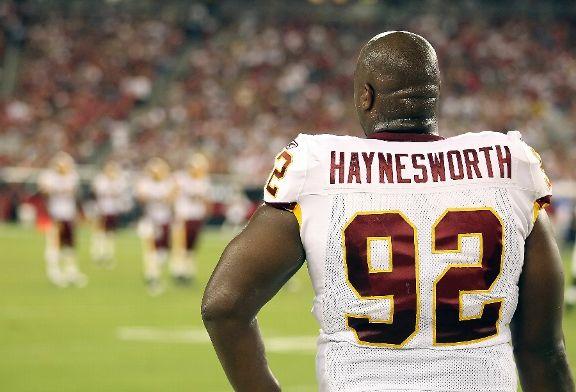 Getty Images
Source: Albert Haynesworth Will Play
This may be the break Albert Haynesworth has been waiting for. A team source said Redskins coach Mike Shanahan has decided Haynesworth will play in the season opener against the Dallas Cowboys on Sunday night. The defensive tackle has been informed that he will play primarily on passing downs, rushing from an inside position.
The Associated Press contributed to this report.