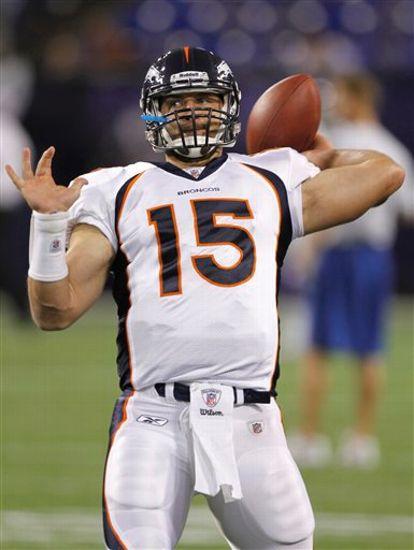 AP Photo
Sources: Tim Tebow Is No. 2 QB
The Tim Tebow era officially begins today. Tebow will be Denver's No. 2 quarterback against the Jacksonville Jaguars, backing up Kyle Orton. This according to team sources, who also told ESPN NFL Insider Adam Schefter that Tebow has been told he will play today. The Broncos have a package of plays that they have installed for the rookie QB to use in front of the Jacksonville crowd. Tebow, who grew up 20 minutes from Jacksonville Municipal Stadium, purchased about 50 tickets for today's game where his family and friends will likely watch him make his NFL debut.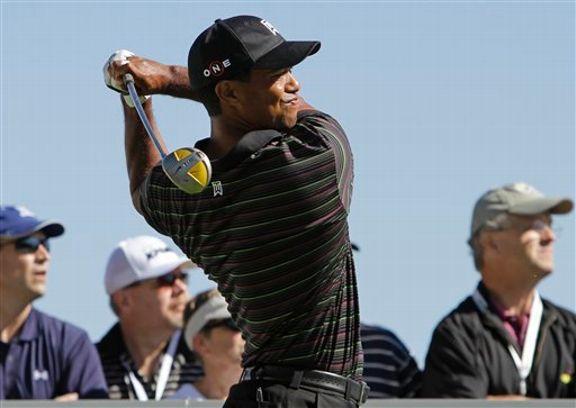 AP Photo
Tiger Woods' Role Is 'My Call', Pavin Says
Tiger Woods may not play in all of the maximum five matches at next month's Ryder Cup against Europe. "I am going to treat every player the same. The objective is to try to win the Ryder Cup and if in my judgment I think Tiger is to play five matches, or should play four or three, then that is what I will do -- that's my call as captain," U.S. captain Corey Pavin told BBC Radio on Sunday.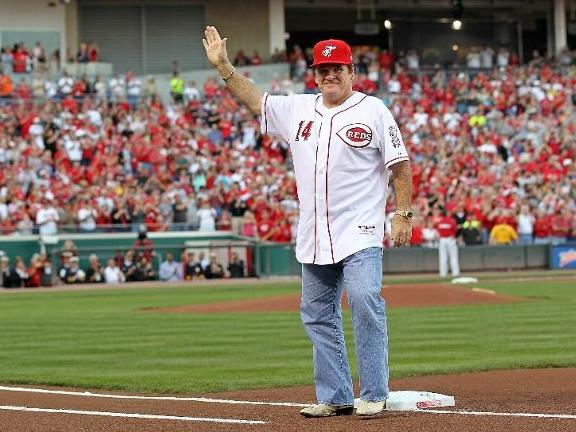 Andy Lyons/Getty Images
Rose Contrite on 25th Anniversary
Pete Rose says he's 'a lot better guy'. The banished hits king made a rare on-field appearance Saturday while the Cincinnati Reds commemorated the 25th anniversary of his record-setting hit No. 4,192 at Cinergy Field. A contrite Rose spoke to an audience of about 500 at Hollywood Casino later Saturday night, according to the Cincinnati Enquirer. "I disrespected the game of baseball," Rose told the crowd. "When you do that, you disrespect your teammates, the game and your family."
The Associated Press contributed to this report.