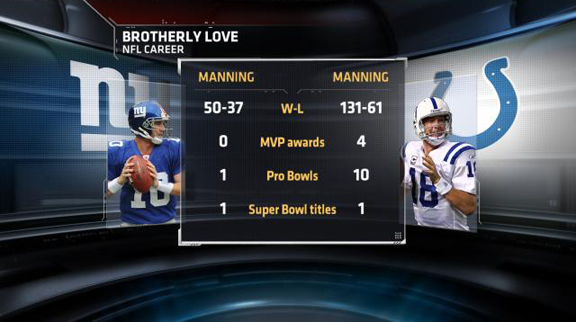 MANNING BOWL: The Brothers Manning will square off this weekend, and from the on-the-field achievements, Peyton has had the better career. Peyton has been to 10 Pro Bowls compared to just 1 for Eli, has 3 MVP trophies compared to none for Eli, but in terms of Super Bowl rings, Eli can say he has the same number as Peyton, with each having one Super Bowl title.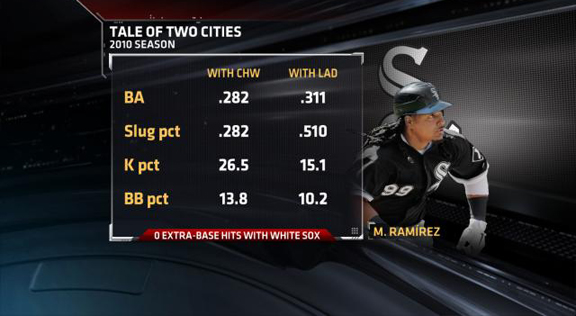 MANNY NOT BEING MANNY: Manny Ramirez has now gone 13 straight games without an RBI, the longest such streak of his career. He has yet to record an extra-base hit, and his strikeout-to-walk ratio has more than doubled since relocating to the South Side.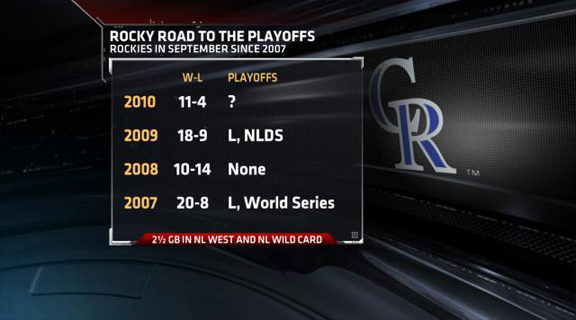 ROCKY ROAD: It's time for the Rockies annual September run. With Wednesday's win, Colorado improves to 11-4 so far this month, and now trail the Padres by 2.5 games in the NL West. They're also 2.5 back of the Braves for the Wild Card.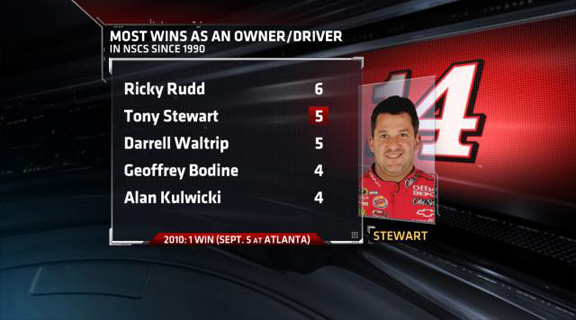 DUAL THREAT: Tony Stewart became an owner in 2008 and has now won 5 races since taking over (1. NASCAR Sprint Cup Series at Atlanta pres. by Pennzoil, 2. NASCAR Sprint Cup Series at Kansas, 3. NSCS at Watkins Glen pres. by GoDaddy.com, 4. NASCAR Sprint Cup Series at Daytona & 5. NASCAR Sprint All-Star Race). Since 1990, only Ricky Rudd has won more races as an owner and driver. Darrell Waltrip also has 5 wins.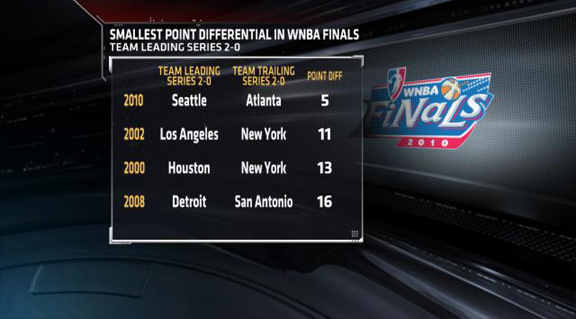 STORM CHASERS: Seattle will enter Game 3 of the WNBA Finals with a 2-0 lead, but by the slimmest of margins. In its two wins, Seattle has won by a total of 5 points, which is the smallest point differential ever in a WNBA Finals for a team leading a series 2-0.