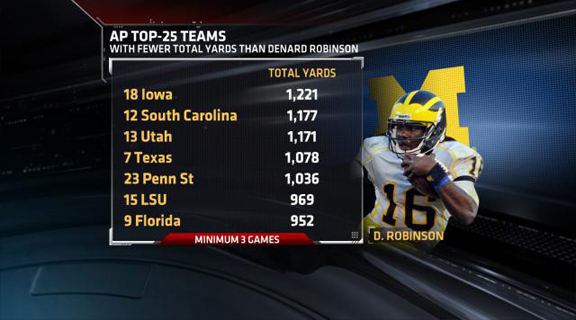 LEADER OF THE PACK: How good has Denard Robinson been this year? Well, as a quarterback he leads the nation in rushing and total offense. In fact he has out-gained 7 top-25 teams that have played 3 games all by himself.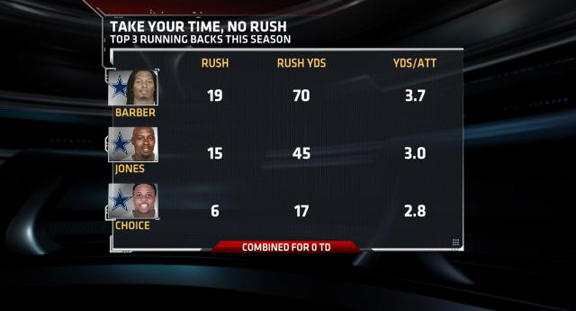 GETTY UP: The Cowboys running game has struggled through two games this season. Marion Barber, Felix Jones and Tashard Choice have a combined 132 rushing yards this season and the team as a whole has just seven yards more than that. Ouch!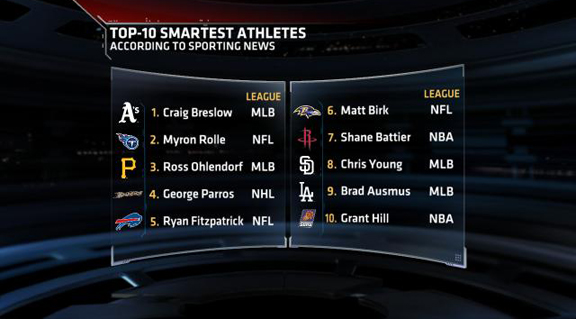 BRAIN BUSTERS: The Sporting News put out their list of the smartest athletes, and Bills QB Ryan Fitzpatrick lands at number 5 on the list. Craig Breslow of the A's was on top of the list.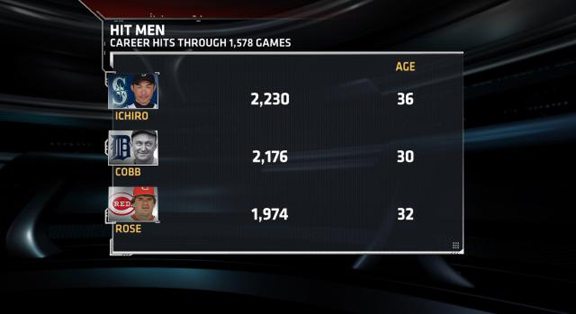 HITTING MACHINE: Ichiro has 2,230 hits in 1,278 career MLB games. That compares very favorably to the top 2 hit men in MLB history. Through his 1,578th game, Ty Cobb had 2,176 hits and Pete Rose hadn't even reached 2,000. Ichiro's totals make you wonder what we'd be seeing if he had been a Major Leaguer in his early 20's.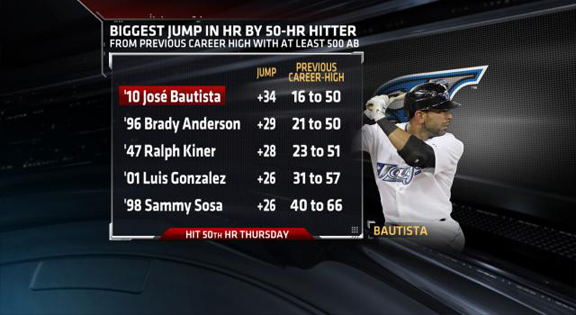 MONSTER MASHER: Ichiro's known for piling up hits, but prior to this season, Jose Bautista was never known for piling up home runs. Jose Bautista's previous career-high in home runs was 16 as a member of the Pirates in 2006. His jump in home runs is the largest by any 50-home run hitter who had previously had 500 at-bats in a season. Blue Jays have 10 more games left for Bautista to pad his total.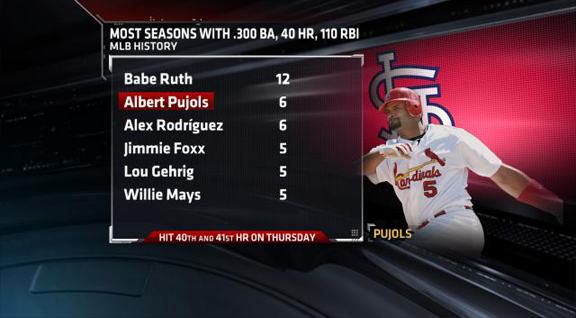 PUJOLS CONTINUES TO AMAZE: Albert Pujols goes over 40 homers for the 6th time in his career and has 6 seasons in his career with at least 40 homers, 110 RBI and a batting average over 300. That's tied for the 2nd-most all-time with A-Rod. They only trail Babe Ruth, who has 12 such seasons.