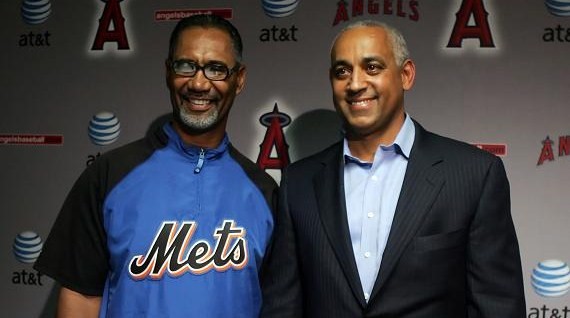 Getty Images
Sources: Mets To Remove Manuel, GM Minaya
General manager Omar Minaya and manager Jerry Manuel's tenures with the New York Mets in their current positions likely will be over after this weekend. Multiple team officials said no announcement is planned until after the regular season's completion Sunday.
Getty Images
NCAA Denies UNC Appeal For Burney, Williams
The NCAA has denied an appeal to shorten suspensions for North Carolina cornerback Kendric Burney and safety Deunta Williams. Burney was suspended six games and Williams four for receiving improper benefits connected to several trips, including to California to visit a former North Carolina player. Burney also went on trips to Atlanta and Las Vegas linked to former college player Chris Hawkins, whom the NCAA has said qualifies as an agent.
Getty Images
Rangers' Hamilton To Play Center Field In Return
Texas Rangers slugger Josh Hamilton is back in the lineup for the AL West champions. Hamilton, the majors' leading hitter and a top AL MVP candidate, is batting third and in center field for the Rangers' game tonight against the Los Angeles Angels. Hamilton has missed 24 games since Sept. 4, when he broke two ribs crashing into an outfield wall.
The Associated Press contributed to this report.