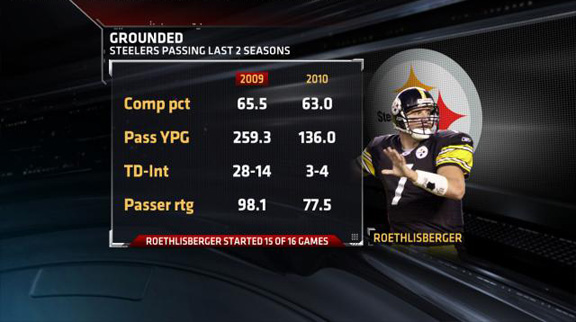 WELCOME BACK: The Steelers might be 3-1, but their passing attack has struggled without Ben Roethlisberger under center. The Steelers are averaging 136 pass yards per game, their fewest through 4 games since 2001. Last season, when Big Ben started 15 of 16 games, Pittsburgh averaged nearly 260 yards through the air, 9th in the NFL. Ben Roethlisberger will rejoin his team on Monday following the completion of his four-game suspension for violating the NFL's personal conduct policy.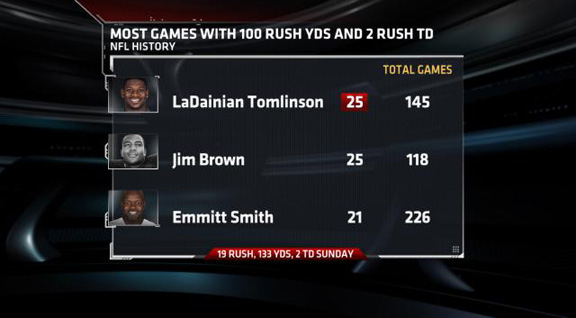 POUNDING THE ROCK: Sunday's game was the 25th time LaDainian Tomlinson registered 100 rushing yards and 2 rushing scores in the same game. That ties Jim Brown for the most such games in NFL history. Brown did it over 118 games with Cleveland from 1957 to 1965.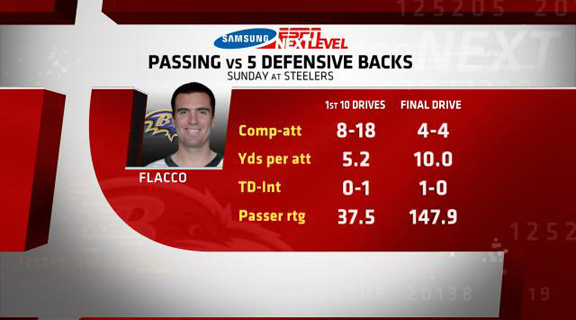 NEXT LEVEL: Joe Flacco has never had much success against the Steelers nickel and dime packages (55.2 passer rating, TD, 2 Int career entering Sunday) and looked miserable for the first 58:52 of Sunday's matchup. However, with a short field and the game on the line Flacco finally figured it out to escape with the victory.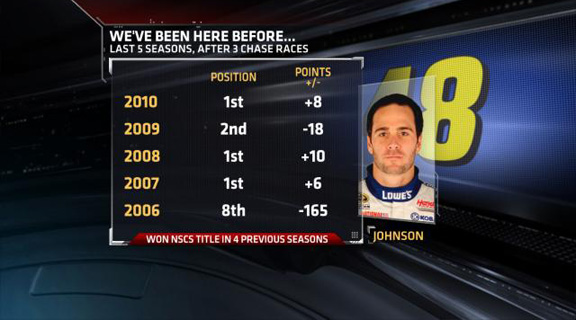 KING OF THE OVALS: Jimmie Johnson is back in a familiar position, leading the Chase. In each of the last 3 seasons before 2010, Johnson had either led or been in a close 2nd after 3 Chase events, and this year is no exception, as he now leads Denny Hamlin by 8 points with 7 to go.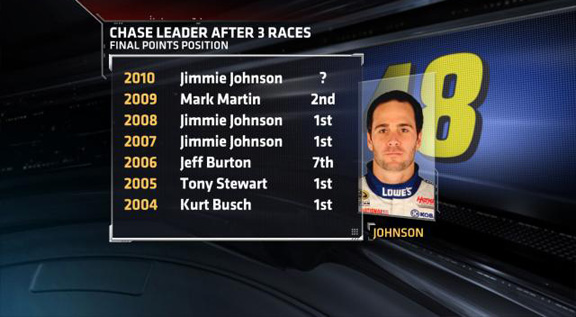 3 IN THE BOOKS: No driver has ever won the title when leading after two Chase races (Chase began in 2004), but the leader following the 3rd Chase race has seen much better fortunes. The driver leading after three Chase events has gone on to claim the championship four of the six times. The exceptions, Jeff Burton in 2006 and Mark Martin one year ago.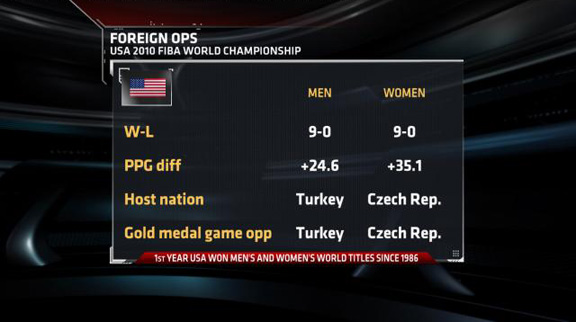 GOLDEN: So 3 weeks after the men wrapped up a FIBA world championship in front of a hostile crowd, the women do the same, beating the Czech Republic on their home court. 2010 is the first year the U.S. men and women both won world titles since 1986.