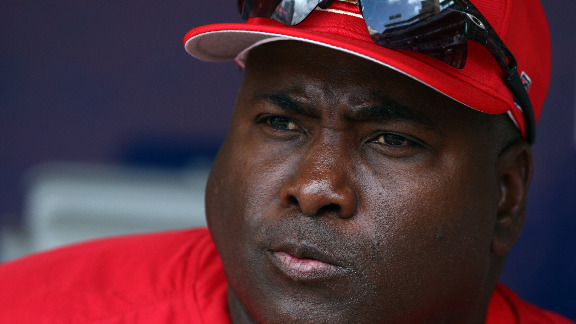 Photo by Donald Miralle/Getty Images
Tony Gwynn Diagnosed With Cancer
Hall of Fame outfielder Tony Gwynn has been diagnosed with cancer of the parotid gland. Gwynn, who spent his entire 20-year career with the Padres, has had three procedures since 1997 to remove non-cancerous tumors to the largest of the salivary glands, he told the San Diego Union-Tribune. "They say this is a slow moving but aggressive form of cancer. I'm going to be aggressive and not slow moving in treating this," Gwynn said.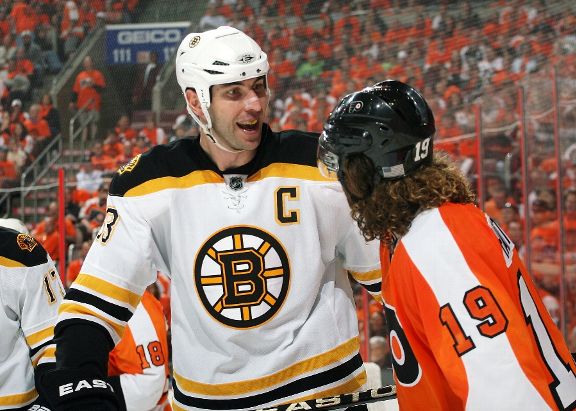 Getty Images
Bruins, Zdeno Chara Ink 7-Year Contract Extension
Payday for Zdeno Chara. The four-time All-Star signed a seven-year contract extension that would keep him with the Boston Bruins through the 2018-19 season. This according to GM Peter Chiarelli, who announced the deal today before the team's 5-2 loss to the Phoenix Coyotes in the Czech Republic. At 6-foot-9, Chara is the tallest player in NHL history. The 33-year-old captain is starting his 13th NHL season and fifth with Boston.

UNC's Devon Ramsay Out vs. Clemson
The UNC Tar Heels won't have starting fullback Devon Ramsay today against Clemson (3:30 ET). The decision to sit Ramsay was made on Friday after information was gathered during the week as part of the on-going NCAA investigation into possible agent extra benefits and academic misconduct, the school announced today.
The Associated Press contributed to this report.