Getty Images
Source: Favre Investigation By NFL On Fast Track
The NFL is aggressively investigating allegations that Minnesota Vikings quarterback Brett Favre sent inappropriate messages and photos to a former Jets employee, according to a source familiar with the league's review. The investigation is on a fast track and commenced Thursday, the same day that Deadspin.com posted voice messages and salacious photos that Favre allegedly sent to Jenn Sterger when both were employed by the New York Jets in 2008. Sterger is cooperating with the investigation and a source said that NFL security officials will meet with Favre if she confirms and/or provides evidence that the allegations have merit. Once the NFL completes its investigation, the source said any disciplinary action warranted under the personal conduct policy -- including suspension -- will occur "as soon as possible." Favre has not denied the allegations since the report.
Getty Images
T.O.'s Pregame Tweet Violates Year-Old NFL Rule
A message on Terrell Owens' Twitter feed today violated the NFL's rules against using social media before games. A post on his Twitter account noted that a fan wearing his jersey at the Bengals' game against Tampa Bay would get a football signed by him and Chad Ochocinco. The message was posted an hour before kickoff, violating the NFL's social media policy that prohibits posts 90 minutes before a game. Even if someone else posted it on his account, it would violate the NFL's restrictions on players and coaches using social media before, during and after games. NFL spokesman Greg Aiello said, "We will look into it." He added nothing further was expected today.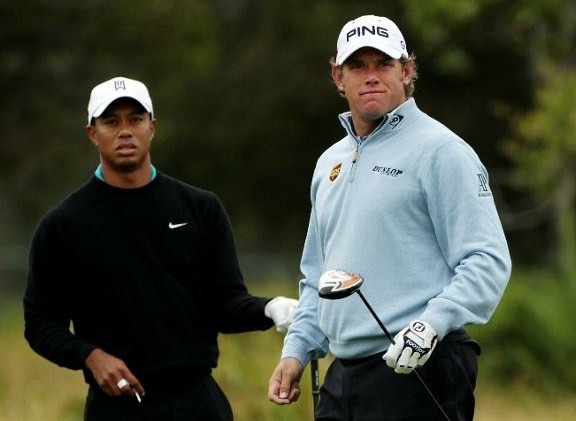 Getty Images
Westwood Set To End Tiger's Reign As Golf No. 1
Lee Westwood is set to replace Tiger Woods at the top of the rankings Oct. 31 after saying he does not expect to play again until November because of an ankle injury. The Englishman will climb to No. 1 if he does not return before the end of the month and Woods follows through with his intention not to play again until the HSBC Champions on Nov. 4-7. Woods has topped the rankings for over five years, since the week before the 2005 U.S. Open at Pinehurst. Woods will have been at No. 1 for 279 weeks in Monday's rankings.
The Associated Press contributed to this report.