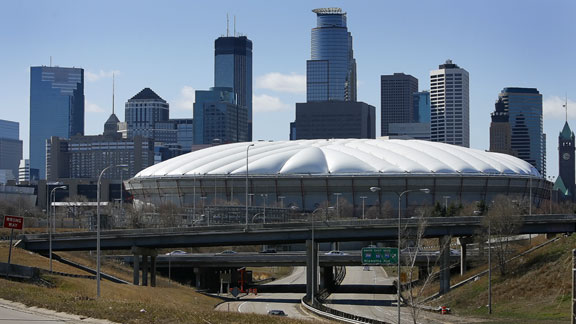 "Target Field ain't got nothing on me!"
October 17, 1987: Frank Viola took the mound at Hubert H. Humphrey Metrodome for Game 1 of the 1987 World Series between the Twins and Cardinals in front of 55,171 fans. With the Twins last world championship coming in 1924 (Washington Nationals/Senators), the pressure was on Minnesota's ace to perform. However, one factor Viola didn't have to worry about was the weather. Game 1 marked the first time a World Series game was played in an indoor stadium.
With the outside elements an afterthought, Frankie "Sweet Music" Viola got down to business. Over eight innings, Viola struck out five, walked no batters, gave up five hits and surrendered just one run. His effort was more than enough as the Twins put up seven runs in the fourth inning and eventually took Game 1 by the score of 10-1.