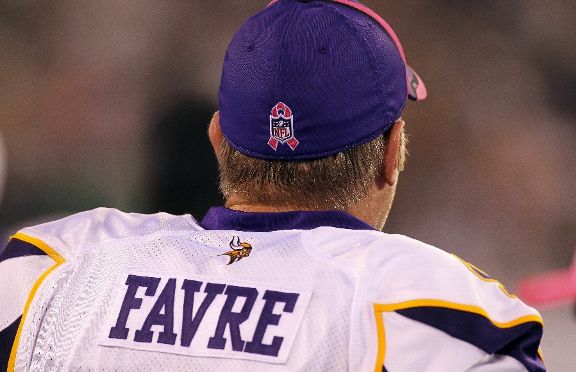 Getty Images
Brett Favre to Meet With NFL Official
NFL security chief Milt Ahlerich will interview Brett Favre on Tuesday. This according to league commissioner Roger Goodell, who said the interview is part of an investigation into allegations that the quarterback sent racy e-mails and lewd photos to a Jets game hostess in 2008 when he played for New York.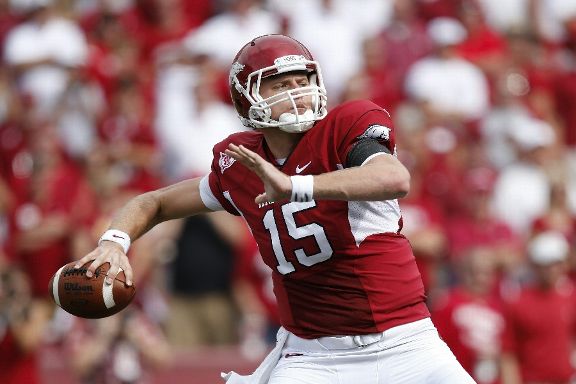 Getty Images
Ryan Mallett Injured Against Auburn
Arkansas QB Ryan Mallett left today's game against Auburn with an undisclosed injury. Mallett was taken to the locker room after guiding the No. 12 Razorbacks to a touchdown for a 14-10 lead against Auburn. There's no indication of how he was hurt or the severity of the injury.

UNC DE Linwan Euwell Cleared to Play
University of North Carolina JR defensive end Linwan Euwell has been cleared to play and will make his 2010 debut tonight at Virginia. Euwell was held out of the first five games of the season while the University worked with the NCAA to determine his eligibility status.
The Associated Press contributed to this report.