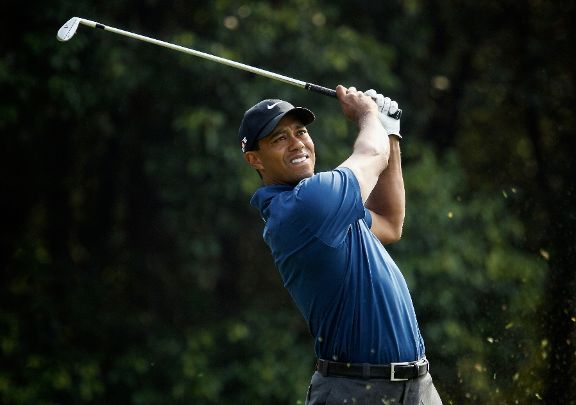 Getty Images
Lee Westwood Within 1 of Lead in China
Tiger Woods' struggles on the course continued at the HSBC Champions in Shanghai. Woods shot a 73 on Saturday, and is 11 shots behind current leader Francesco Molinari (-14). Barring a remarkable comeback, Woods will finish his PGA Tour season without a victory for the first time in his career. He will have had 14 years with at least one victory, three years shy of the record held by Arnold Palmer and Jack Nicklaus.
Harvin Returns to Practice, Squabbles With Childress
Another potential distraction for the Minnesota Vikings. Percy Harvin returned to Vikings practice Friday, and was later involved in a heated argument with coach Brad Childress. This according to the Minneapolis Star Tribune, which reports that Childress questioned Harvin's effort in practice. Harvin, who hurt his ankle last Sunday at New England but was able to continue in the game, is listed as questionable for Sunday against Arizona. It's expected he will try to play. Harvin leads the team with 31 receptions.
Herschel Walker to Return Dec. 4
Herschel Walker, 48, is returning to the MMA ring. Walker is scheduled to meet Scott Carson in a featured heavyweight bout at Strikeforce "Henderson vs. Babalu" on December 4 at Scottrade Center in St. Louis. The promotion's CEO Scott Coker confirmed the fight to ESPN.com on Friday. It will be Walker's second professional MMA bout.
The Associated Press contributed to this report.