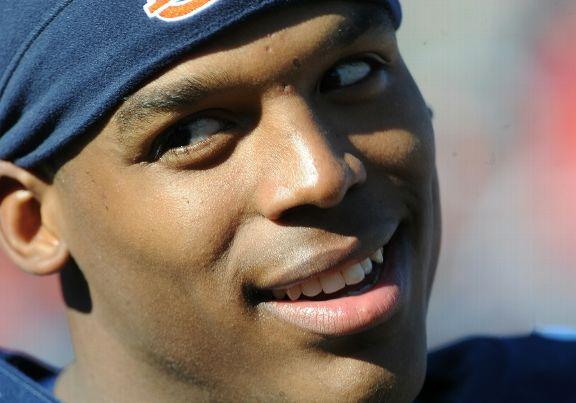 Getty Images
Rogers: Cecil Newton put price on son
The developing story surrounding the pay-for-play allegations of Auburn star quarterback Cam Newton continues to unfold -- and now the FBI is getting involved. One of three former Mississippi State players allegedly connected to the case, John Bond, confirmed he will meet with the FBI after telling university officials last December that Newton's father Cecil wanted money for his son to play in Starkville. A second former Mississippi State player, Kenny Rogers, who ESPN.com reported was Newton's liaison to try and cut a deal with the school, told ESPN radio in Dallas that Cecil Newton triggered the talk of money.
Brett Favre Won't Return for 2011
Do you believe him? When asked if he would return to play in 2011, Vikings QB Brett Favre told the NFL Network, "No". Favre's answer is consistent with his response during a news conference in August. "I can promise you this: Not that I have ever set out as a goal to play 20 years, it's 20 years and I'm done. This is the last year of my contract," he said when the season began. Favre's interview with the NFL Network airs in its entirety on Sunday.
Giants WR Steve Smith to Sit Sunday
New York Giants wide receiver Steve Smith will not play in Sunday's game against the Dallas Cowboys, and could miss more time because of a pectoral injury. Overall, the Giants will be down four starters on offense and a kick-returner for the Cowboys game because of injuries.
The Associated Press contributed to this report.