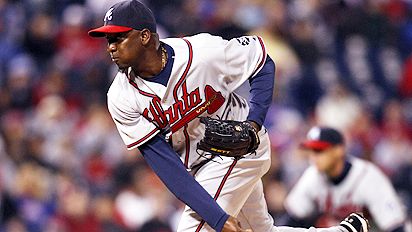 Howard Smith/US PRESSWIRE
The Atlanta Braves have traded relief pitcher Rafael Soriano to the Tampa Bay Rays for right-hander Jesse Chavez, major league sources tell ESPN The Magazine's Buster Olney.
Soriano, who had 27 saves and a 2.97 ERA for the Braves last season, had surprised the team by accepting salary arbitration. His arrival would bolster the Rays bullpen. The Rays obtained Chavez from the Pirates last week in the trade that sent second baseman Akinori Iwamura to Pittsburgh. Chavez was 1-4 with a 4.01 ERA in 73 appearances last season.