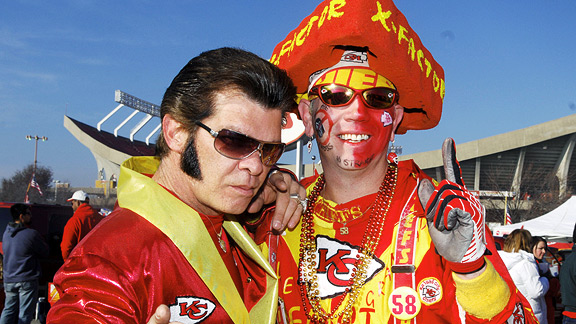 Kirby Lee/US Presswire
CHIEFS GIVEN ANOTHER 48 HOURS FOR SELLOUT:
December 16, 1990 was the last time the Chiefs didn't sell out one of its home games. That's 155 games. George H.W. Bush was in office and Vanilla Ice was rocking the charts back then. In order to keep the streak alive, the NFL has given KC a 24-hour extension to sell tickets to Sunday's game against Buffalo. The team still needs to sell 3,500 tickets.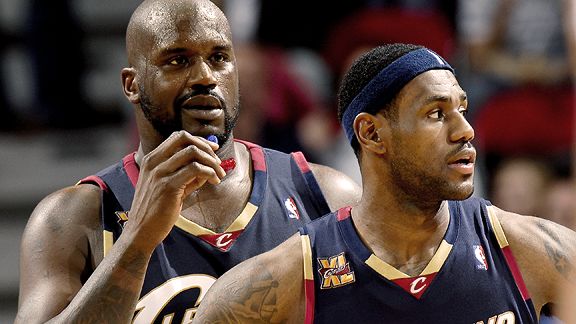 Fernando Medina/NBAE/Getty Images
SHAQ: LEBRON COULD COACH IN NBA RIGHT NOW:
ESPN's Chris Broussard reports Shaquille O'Neal believes Lebron could coach in the NBA right now. No offense to Phil Jackson or Pat Riley, two coaches who have impressed the Cavs big man over the years. That makes his praise of LeBron James that much more notable. "His basketball IQ is phenomenal,'' Shaq said of James. "He could coach in the NBA right now.''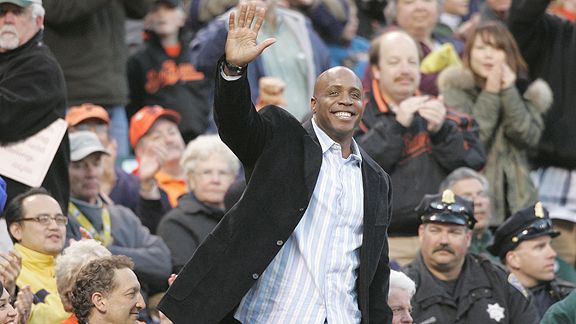 AP Photo/Jeff Chiu
BONDS CAREER OVER:
Barry Bonds still hasn't officially retired from baseball, but his agent has acknowledged that his client's storied career is over. Bonds is now 45 years old - and last played in 2007. His legal woes continue - Bonds remains under indictment for lying to a grand jury.