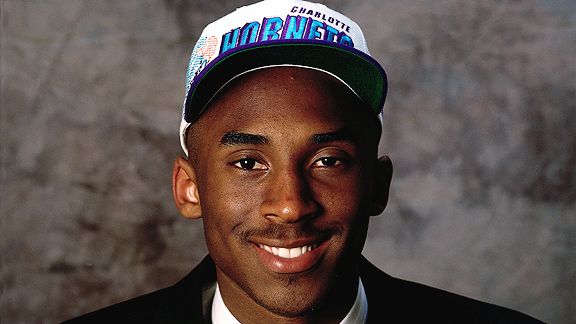 Photo: Andrew D. Bernstein/NBAE/Getty Images
The Hornets were so embarrassed they traded Kobe, they moved to New Orleans.
In honor of Iverson's stint in Memphis, we took a look at other NBA stars who had short, if not quite so memorable, stays with teams other than the ones we associate them with.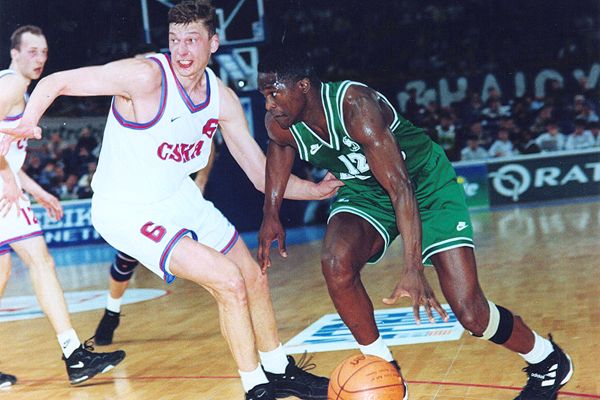 Dominique Wilkins, Panathinaikos Athens (above) and Orlando Magic (among others) – Rockin' a Wilkins jersey during a pick-up game always goes over well, but how many of your friends own one of these 'Nique jerseys? The "Human Highlight Film" finished up his career with a tour that included Boston, San Antonio, Orland and a couple of stints in the European leagues.
More after the jump.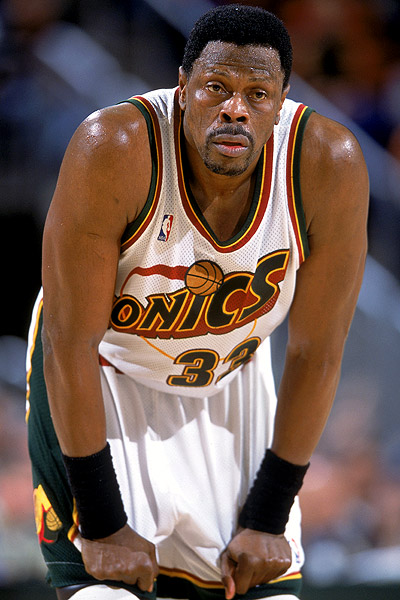 Photo: Otto Greule Jr./Getty Images
Patrick Ewing, Seattle Supersonics – After playing fifteen seasons with the Knicks, Ewing was sent packing for Seattle in 2000. Even more shocking is Ewing actually started in 79 games for the Sonics that season. The Knicks haven't quite been the same since Ewing departed.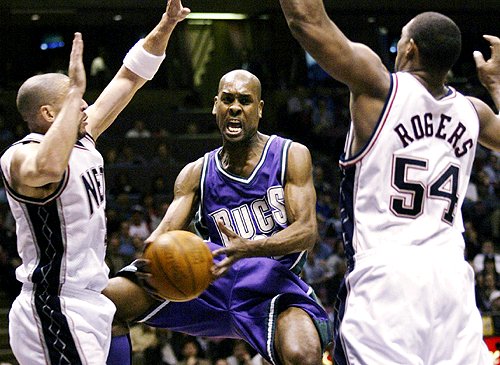 Photo: Reuters/Mike Segar
Gary Payton, Milwaukee Bucks – "The Glove" was sent to the Bucks as part of a three-player deal that sent Ray Allen to Seattle in 2002-2003. Payton played in just 28 games for the Bucks before leaving as a free agent.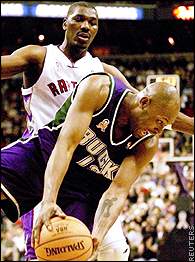 Photo: Reuters
Hakeem Olajuwon, Toronto Raptors – Most of us remember Olajuwon "dream shaking" the Rockets to two titles and taking home the league MVP in 1994. But do you recall him spending time in Toronto? Olajuwon must have despised cold weather because he was a member of the Raptors for 61 games before retiring in 2002.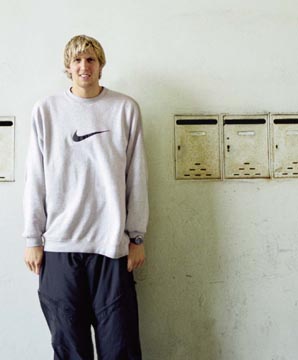 Photo: Per Gustafson
Dirk Nowitzki, Milwaukee Bucks – The Big German's stay was so short we don't even feel right about including a picture of him in Buck's gear. After selecting Nowitzki with the 9th overall pick in the 1998 NBA draft, the Bucks sent him to the Mavs on draft day along with Pat Garrity for the 6th overall pick, Robert "Tractor" Traylor." Conveniently enough, Dirk dropped the game winning shot when the two teams squared off last night. Obviously, there's still some lingering resentment.