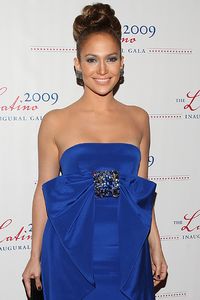 Jason Kempin/Getty Images
Dolphins owner or not, you tell us.
When Miami takes the field at M&T Stadium in Baltimore on Sunday to face Jersey Joe Flacco and the Ravens, a not-so-small collection of VIPs will be watching intently - and hoping that the team they mutually own can stay undefeated on the road. Who is this mysterious group of Dolphins owners? Well, they're actually quite famous. But the trick is, with so many celebrity-minority owners of the same franchise, it's hard to keep things straight.
So, go ahead and try to identify who below actually owns a portion of the Miami Dolphins (and who doesn't) in this week's List of Eight.
1. Don Johnson
2. Jennifer Lopez
3. Dwayne "The Rock" Johnson
4. Gloria Estefan
5. Vanilla Ice
6. Fergie
7. Serena Williams
8. Jon Secada
Answers below the jump.
1. Not an owner
2. Owner
3. Not an owner
4. Owner
5. Not an owner
6. Owner
7. Owner
8. Not an owner