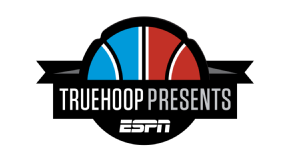 THE LEGEND HAS been passed down by NBA generations, chronicled like a Homeric odyssey. The tale they tell is of Kevin Garnett and the 2007-08 Celtics, and the seminal moment of a revolution. Bryan Doo, Celtics strength and conditioning coach, recalls it as if it were yesterday, how before a game in December of that season, an unnamed Celtic -- his identity lost to history, like the other horsemen on Paul Revere's midnight ride -- complained to Doo of incipient hunger pangs.
"Man, I could go for a PB&J," the player said.
And then Garnett, in an act with historical reverberations, uttered the now-fabled words: "Yeah, let's get on that."
Garnett had not, to that point, made the PB&J a part of his pregame routine. But on that night in Boston, as Doo recalls, Garnett partook, then played ... and played well. Afterward, from his perch as the Celtics' fiery leader, Garnett issued the following commandment: "We're going to need PB&J in here every game now."
And so a sandwich revolution was born.
At the time, Doo notes, the Celtics not only didn't provide lavish pregame spreads, they didn't offer much food at all. But he soon found himself slapping together 20 PB&J's about three hours before every tip-off, the finished products placed in bags and labeled with Sharpie in a secret code: "S" for strawberry, "G" for grape, "C" for crunchy. Of vital import: Garnett was an "S" man, and woe unto he who did not deliver him two S's before every game. "If Kevin didn't get his routine down, he'd be pissed," Doo says. "Even if he didn't eat them, he needed them to be there."
From Doo's perspective, PB&J's were a far better option than players seeking out, say, greasy junk food from arena concessions. "It was a win-win for everybody," he says. But as the Garnett-Paul Pierce-Ray Allen Celtics steamrolled to a 66-win season and an NBA title, the secret to their success, so cleverly disguised between two pieces of white bread, was eventually leaked. "Boston was doing it at a mass-produced level earlier on than I noticed other people doing it, for sure," says Tim DiFrancesco, the Lakers' strength and conditioning coach since 2011. "They were really on the forefront of this revolution." In time, as visiting teams swung through Boston, opposing players caught wind that a new day had dawned. DiFrancesco recalls hearing from his troops during a visit: "Wait a minute, there's PB&J's in the Celtics' locker room? Can we get some?" Doo's colleagues around the league were less effusive. "B-Doo, I can't believe you did this for the guys," one told him. "Now you got me making them."
There was no putting the jelly back in the jar. Over the course of the following seasons, as that Celtics championship run ran its course, the pieces of that team would be spread far and wide: Pierce and Garnett migrating the PB&J down I-95 to Brooklyn; Glen "Big Baby" Davis converting the Orlando Magic; Tony Allen spreading the bug to Memphis; coach Doc Rivers bringing the virus across the country to infect the Clippers.
And nothing would ever be the same.