Willie Reed signed a contract with the Miami Heat last July that includes a player option for 2017-18 that's worth the four-year veteran minimum of $1.57 million. Reed has until June 29 to exercise his option, and most followers of the Heat believe he will decline it after increasing his stock during the 2016-17 season.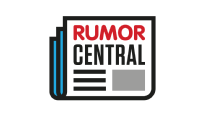 "Right now the only thing I'm doing is I'm coming in with the team, working out with these guys every day, working out with the training staff, make sure I get my body right, staying healthy, and just trying to make sure I can be the best player I can be starting next season," Reed told the South Florida Sun-Sentinel.
Reed played well as the backup center behind Hassan Whiteside this season, and at 27 years old, this is the time when he needs to cash in as much as he can. With that in mind, Reed could have a tough choice in July should another team come in with a high-dollar offer that president Pat Riley may elect to pass on matching.
"I don't know if people can say no to Pat Riley or not," Reed said. "Hopefully I won't have to say no to him."
If Riley uses all of Miami's cap room on other free agents, he can still offer all, or some, of the "Room" exception that's worth $4.32 million to re-sign Reed. For now, Reed will continue to work out at Miami's training facility until free agency begins on July 1.
"We spoke just about how a good season it was and how I progressed and have grown," Reed said. "But there haven't been talks about anything else yet, kind of just coming in here and just working out, making sure they see you and let them know that I love being here and I want it to work out."
In 71 appearances, Reed averaged 5.3 points and 4.7 rebounds.
-- Nick Silva