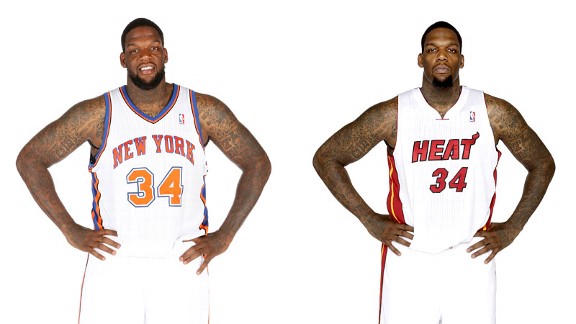 Getty Images
The media day portraits of Eddy Curry from 2009-10 and 2011-12 are mirror images of each other.
It is strange that with a team featuring LeBron James, Dwyane Wade and Chris Bosh, the most talked about player was Eddy Curry -- the guy who pretty much disappeared from the game of basketball for the past couple years. How big is he? Can he play? Will he be a factor this season?
One thing is sure, he's lost a lot of weight since he was rumored to be pushing 400 pounds a year ago. Take a look at that photo above. He looks eerily similar to his training camp days for the Knicks two years ago.
He's a little thinner, but despite his facial expressions captured above, he seems a lot happier now than he did back then.